SurvivingInfidelity.com Forum Archives
*Spoiler* Breaking Dawn
You are not logged in. Login here or register.
JustDone posted 11/8/2010 08:47 AM
A book coming to life as a movie...

1st day of filming in Brazil. Pictures and videos are now out...
In Brazil on way to Isle Esme:
http://www.youtube.com/watch?v=a0uI94x55tM&feature=player_embedded
http://www.youtube.com/watch?v=O6-X8Vyjkzs&feature=player_embedded
Getting the boat on the way to Isle Esme:
http://www.youtube.com/watch?v=68AhkIEI0FE&feature=player_embedded
Ah!





-JD
[This message edited by JustDone at 8:55 AM, November 8th (Monday)]
sharim posted 11/8/2010 15:39 PM
Ahhhhhh - I just finished the book yesterday. Couldn't put it down near the end because I wasn't sure which way it was going to go.
JustDone posted 11/9/2010 16:20 PM
I hope this movie is as good as the book.

New location announced:
Isle Esme:

-JD
fivey posted 11/10/2010 12:48 PM
I got half way through Breaking Dawn after reading the entire series this summer. DD messed me up... Tell me I should finish it!! I lost interest and had a lot on my plate. Finishing would probably be therapeutic to me??
JustDone posted 11/12/2010 06:53 AM
fivey, I'm not sure if it would be therapeutic, how did you like the rest of the books?
This isn't specifically about Eclipse, but it does show a preview of Breaking Dawn (feathers!) at the very end (and it's funny!) so stay till the end-
Eclipse Parody by The Hillywood Show:
http://www.youtube.com/watch?v=Cue1lwqe7zQ

-JD
sharim posted 11/12/2010 22:22 PM
fivey - I actually liked the second half of the book better than the first half.
Junebug0525 posted 11/14/2010 06:00 AM
So excited! Thank you for the pics!
JustDone posted 11/16/2010 08:07 AM
You're welcome.

Some pics from Isle Esme:
Wearing the wedding ring:
-JD
JustDone posted 2/26/2011 12:34 PM
For the Twilight people:
There is a rumor going around...
New Breaking Dawn footage airs tomorrow night during the Oscars?
We shall see....

JustDone posted 4/1/2011 19:04 PM
New pictures and a short video leaked yesterday from Breaking Dawn.
Perez Hilton still has them on his website:
(One of them is a honeymoon headboard shot - if you know what I mean!

)
http://perezhilton.com/2011-04-01-leaked-images-from-breaking-dawn/?more=yes#more-156245
Or try this:
http://www.imagebam.com/gallery/kq1ox34xhjhy14irtihcwc2ovgr3opl4/
-JD
[This message edited by JustDone at 1:12 PM, April 4th (Monday)]
rempress posted 4/4/2011 13:10 PM
I'm so excited!! I'm a Twilight Mom!! :)
JustDone posted 5/25/2011 06:45 AM
The first teaser poster for 'Breaking Dawn - Part 1':
AND, catch the teaser trailer for the film LIVE on the MTV Movie Awards next Sunday, June 5, and watch it online immediately after the show exclusively on IMDb.com!

oldtimer97 posted 5/30/2011 17:18 PM
Love your pics, know nothing about the book series and just don't get the heartthrob thing for Robert? Mr. Twilight guy. John Cena, Matt Damon, Ryan Reynolds I get...I dunno, maybe it's the bushy eyebrows...I've been fighting them all my life

JustDone posted 6/5/2011 19:35 PM
The FIRST trailer for Breaking Dawn is out:
http://perezhilton.com/category/mtv-movie-awards/



JustDone posted 6/5/2011 19:46 PM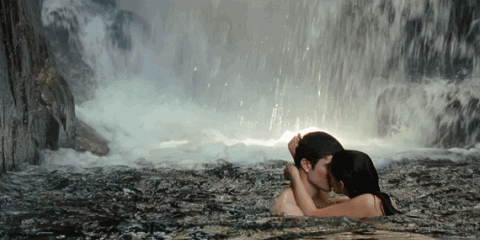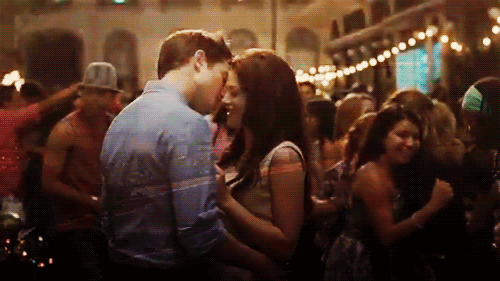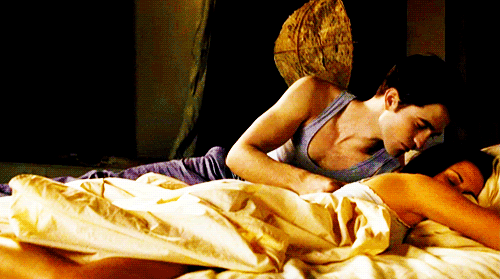 [This message edited by JustDone at 9:53 PM, June 5th (Sunday)]
JustDone posted 9/14/2011 17:23 PM
Has anyone seen the new trailer?
OFFICIAL Breaking Dawn Theatrical Trailer (HD):
http://www.youtube.com/watch?v=s_yg-dHMkMs

shatteredandlost posted 9/14/2011 18:50 PM
I dont care if he sparkles. I love him.


Ok so that is an overstatement but
I DID LOVE the books. All of the books were good but my favorite was New Moon. I think it was because I related so well to Bella during that time.
JustDone posted 11/4/2011 15:30 PM
Anyone getting excited yet?
sharim posted 11/27/2011 10:24 AM
Sooooooo - what's the verdict from those who read the book? I saw it last night with my DD. Whenever I read a book and then see the movie I always wonder how anybody who hasn't read the book can figure out what is happening. I felt the acting was all "pretty cheesy" (as my DD said). I didn't have ver high expectations for part 1 (I got a little impatient in the book -"just have the baby!"). I am hoping Part 2 is better (with all the money I hope they spend some of it on acting lessons, better script and better direction). I'm hoping for a big finish!
AdorablyBroken posted 11/28/2011 01:02 AM
The movie left out some of the little parts that really made the book for me...but that's okay they were pressed for time. It was a pretty good movie though.