SurvivingInfidelity.com Forum Archives
Tattoo ideas....help!
You are not logged in. Login here or register.
courageous posted 2/18/2013 00:46 AM
I'm wanting to get a tattoo after surviving the battle/war that has been my divorce and my new freedom from my cheating ex.
I really like something that goes with either bible verse: "he will restore what the locust ate" or "be strong and courageous" (I kind of like this one more because it has a slight double meaning for me)
I don't know of any pictures that would go with either one of those. Phoenixes are very common and I'm looking for something different.
Does anyone have some suggestions? Or do you have any tattoos you would like to show/share?
WakingFromADream posted 2/18/2013 02:26 AM
How about something like an Ouroboros? From Wikipedia: "It can also represent the idea of primordial unity related to something existing in or persisting from the beginning with such force or qualities it cannot be extinguished."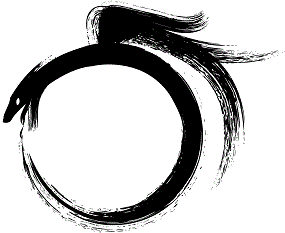 Crescita posted 2/18/2013 10:23 AM
Well locusts eat plants, so maybe your favorite, or a regional plant, pristine or slightly chewed, whichever conveys the meaning most aptly to you.
Lucky2HaveMe posted 2/18/2013 12:24 PM
You can tattoo the words. My dd had a fave saying and had it tattooed on her shoulder. She plans to add flowers in the future
courageous posted 2/18/2013 13:05 PM
A slightly chewed flower or heart sounds good

I'm thinking of the words along with something since it will be on my hip..
[This message edited by courageous at 6:04 PM, February 18th (Monday)]
Jrazz posted 2/18/2013 13:44 PM
I was just reading an article on Ginko Trees yesterday... they are one of the oldest types on the planet and very resiliant. As a matter of fact, they were supposedly the only vegetation that survived within a mile radius of an atomic bomb blast.
Your inquiry made me think of the tree. They're quite beautiful - and they come in male and female but you don't know which one you have until the flowers bloom. They're also said to be used for folk-medicinal purposes that aid in memory, and that kinda ties in with doing something in memoriam.
Interesting, and might look good on a hip.
ETA - I have one tattoo on my hip, and I'm very happy with the placement.

[This message edited by Jrazz at 1:46 PM, February 18th (Monday)]
NeverAgain2013 posted 2/18/2013 15:24 PM
You know, it just seems like you're immortalizing this time period with him - and your success getting over him - with a symbol that will last forever.
I don't think he deserves to be immortalized on your skin forever because he was an assclown and you survived his assclownery. He simply doesn't deserve ANY real estate on your skin.
Rather than a symbol of successfully 'getting past' what he's done to you, how about instead a tattoo that celebrates a life lived well?
JMHO.

solus sto posted 2/18/2013 18:27 PM
I have two tattoos (so far). One is very simple. It says, "surrender." It is inside my left wrist. It reminds me of how far I've come, in letting go of what I cannot control. (It also reminds me, on bad days, to do so.)
The other is on the inside of my right foot, shaped in an arc that follows the arch of my foot. It's a quote from a sermon made by Unitarian Universalist minister Francis C. Anderson, Jr., in very simple black "type." It describes how I feel about a a live lived well. It reads, "a living soul stands rooted and reaching" (It is all lower-case, with no punctuation.)
It reminds me to stay grounded, while continuing to reach for new experiences. I may add on to this with a plant with roots and leaves reaching upward, but haven't yet found the plant I want to use....
I also plan to have one of Picasso's peace doves added below my surrender tattoo....the colors of the dove go well with it, and because the message to "surrender" has brought me such peace, they complement one another very well.
[This message edited by solus sto at 6:33 PM, February 18th (Monday)]
hurtbs posted 2/18/2013 19:04 PM
Do you user Pinterest? Lots of tattoo ideas on there!
courageous posted 3/25/2013 21:51 PM
So I finally got my tattoo. I went ahead and fixed my old tattoo that was on my hip from over 15 years ago. It is a heart with handcuffs hanging over it

On my other hip I picked the outline of a heart with the words "Proverbs 31:25" written on the edge. The verse is "She is clothed with strength and dignity, and she laughs without fear of the future."
Mama_of_3_Kids posted 3/25/2013 22:03 PM
Personally, I love it

still-living posted 9/25/2014 23:15 PM
Thinking: pyramid with eye on top, 7 tiers high, with D-year written across base in roman numerals, with dagger through heart in background.
Pass posted 9/26/2014 23:47 PM
How about something like the SI logo of the bandaged heart?
Lucky2HaveMe posted 9/27/2014 16:03 PM
WOW someone dug way back in the SI vault to resurrect a thread almost 2 years old!

I was reading it... read a response and had deja vu all over again when I read MY response from Feb 2013!


[This message edited by Lucky2HaveMe at 4:04 PM, September 27th (Saturday)]
Jrazz posted 9/28/2014 00:34 AM
Right, Lucky2?!?! I was surprised to see I responded here too.. but I like it. I like it all. I love what courageous ended up getting.
I'm itching for new ink too.... but I'll start my own thread sometime.

Thefly559 posted 9/28/2014 15:31 PM
Let me start by saying that I am a huge art and tattoo fan. Before my stbxww infidelity and my divorce I was a virgin(tattoo virgin). I decided I, not wanted but needed a tattoo after surviving the trauma of my wifes actions. Do not let anyone tell you what to or not to get. the tattoo is for you only! so many people had told me not to get it , that it was negative and that I would regret it but I ignored all those ignorant people.I have no suggestions of what you should or should not get but I will tell you to take your time and pick a good artist.
I got my whole arm sleeved from top of shoulder to my wrist all around. It is a full sleeve that is all about my ex,my kids,my life and I love it , it is a constant reminder of the pain I have suffered and when I fall weak to her games and to the red flags of other woman I look at it and remember the pain. this works for me.
eventually I will add some positive words as I continue the tatt across my chest. Good luck with yours I love the idea and wish you the best!
Mommato4 posted 9/28/2014 17:00 PM
I just got a tattoo yesterday. My second. It's a hibiscus with my 4 children's names around it. They are the only constant in my life and I absolutely love it!
courageous posted 9/29/2014 23:25 PM
I have to say I was a little confused when I started to get email notifications about a post I wrote. I was really freaking out that maybe I posted something after taking a sleeping pill. Glad to know that I wasn't "drunk/drugged" posting

So I'm still loving the tat I got last year.
I like it all. I love what courageous ended up getting.
Thanks jrazz