SurvivingInfidelity.com Forum Archives
Lake George..
You are not logged in. Login here or register.
metamorphisis posted 5/31/2013 10:08 AM
Does anyone have any lodging recommendations for a long weekend?
I'd like to be close enough to drive into town a few times, but in a quiet area. I'd also like to be on a lake (but it doesn't have to be Lake George itself).
A clean little cabin with a kitchenette is what we're thinking. Sure I'd like the Sagamore but that's not happening. This wasn't a planned trip and the bulk of the budget is going to our August vacation.
Would anyone have any recommendations?

h0peless posted 5/31/2013 10:24 AM
My family has a reunion at Lake George at a place called Silver Bay every five years. It is probably my favorite place in the world. They have pretty much any amenity you could ever want and it's absolutely beautiful. So many cool, historic buildings. :)
http://www.silverbay.org/
Sad in AZ posted 5/31/2013 12:14 PM
We used to camp on the far side of the lake every summer-Black Mtn. I guess you don't want to camp...

stupidstupidme posted 5/31/2013 12:47 PM
I used to camp there too as a kid - on the islands. I loved it

metamorphisis posted 5/31/2013 14:43 PM
I'm not opposed to camping. Actually, that's a lie. Yes I am. I want air conditioning and a bed.



However I would do it for the kids. But we don't own any camping stuff so it would be more expensive than getting a room somewhere. I will check out SilverBay. Thank you! I
h0peless posted 5/31/2013 20:23 PM
Now that I'm home and in front of my computer, I thought I'd post a few pictures of my last trip to Silver Bay that don't involve me not wearing a shirt.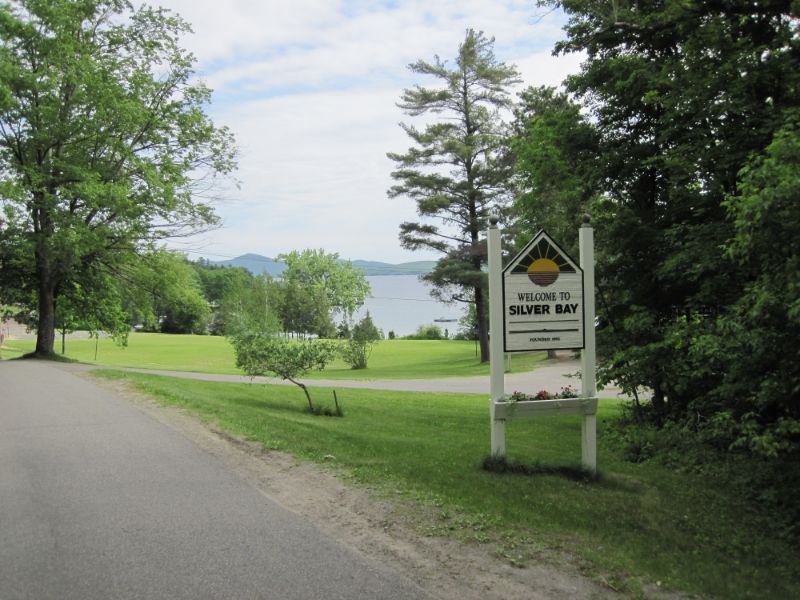 Some canoes on the shore:
A view from Slim Point (on the campus) across the bay towards the boathouse and the inn:
The historic gym. It contains a really cool basketball court with the original style key underneath the basket that actually looks like a key, a volleyball court, a rock climbing wall and a bunch of gym equipment:
Looking across the lake over the boathouse: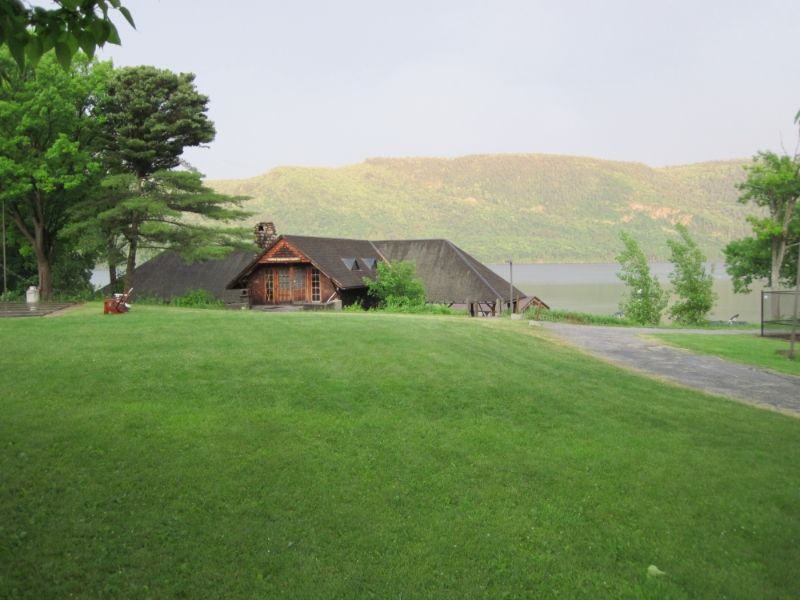 All of this water and green foliage is pretty impressive for an Arizona kid!
[This message edited by h0peless at 8:24 PM, May 31st (Friday)]
metamorphisis posted 5/31/2013 21:59 PM
Oh my!!! That is exactly what I am looking for. How far from the village of Lake George itself is it? And are the rooms clean and comfortable?
WOW. That is what I love about the Adirondacks. That old time camp vacation feel. Just a bygone era that you can still catch a glimpse of

My husband and son are huge basketball fans and would love that gym. Guests can use it I assume?
Just WOW. I am going to look at prices now!!
h0peless posted 6/1/2013 00:57 AM
It's closer to Ticonderoga than Village of Lake George. We usually rent out one of the big houses when we go as a family and they are... rustic. Not uncomfortable but not luxurious by any means. I think the first two floors of the Inn are much nicer.
All of the available activities (the gym, archery range, canoes/kayaks/rowboats, sports, etc.) are included with the lodging.
Sad in AZ posted 6/1/2013 07:47 AM
There are tons of cabins and lodges along the lake. Your ideal spot, the Sagamore, is actually in Bolton Landing (we used to launch our boat from the marina right next door), which is about a 1/2 hour from Lake George Village, so you don't have to look specifically in the LGV area.
Lucky2HaveMe posted 6/1/2013 08:32 AM
Try homeaway.com I have good luck finding places through there.