SurvivingInfidelity.com Forum Archives
You got the right stuff, baby...New Kids on the Block, anyone?
You are not logged in. Login here or register.
Whalers11 posted 6/1/2013 11:10 AM
Don't judge me...

25 years later, they still have my inner tween screaming... although now it may be my ovaries that are screaming, not my inner tween.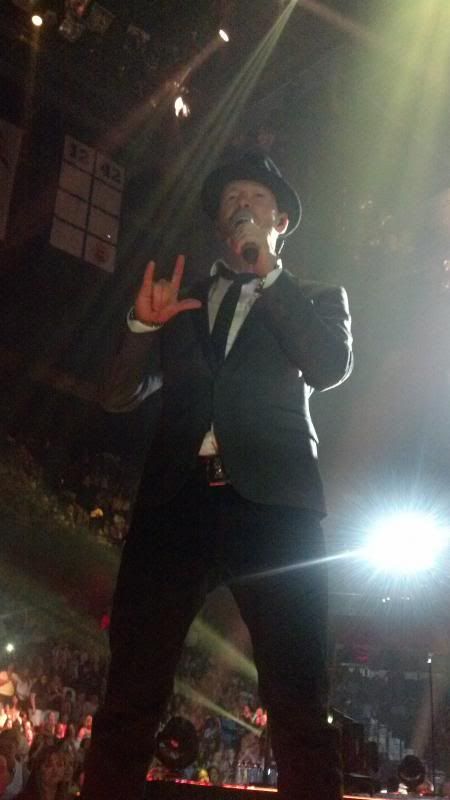 Mommato4 posted 6/1/2013 11:23 AM
Yay!
That brings back teenage memories. I saw them in concert when I was 14 at the local fair.

HeartInADustpan posted 6/1/2013 11:28 AM
I had a white plastic watch with a flip up top that had their picture on it. I loved that watch. Also, had the huge button I wore on my jean jacket. Those were the days.

Unagie posted 6/1/2013 11:30 AM
I read the title and started singing step by step in my head...
SisterMilkshake posted 6/1/2013 11:36 AM
DD33 was a huge fan. They do bring back sweet memories for me, but more so because of my DD33's fanaticism and her little friends, too. What good innocent times. DD33 had much NKOTB's memorabilia, such as a sleeping bag and some kind of cards, I think. I just came across not to long ago a New Kid's pin, too, whilst cleaning out some of our hoarded stuff.

Anyway, DD33 and some friends went to a concert of theirs a couple of years ago, too.

Hhhmmm, I am thinking I have some cassette tapes still, or I gave them to GoodWill recently. I'll have to look.
Whalers11 posted 6/1/2013 11:41 AM
They were my first concert when I was 8 years old... been to about a dozen or so since they "reunited" in 2008, plus 3 of their cruises to the Bahamas. Totally been a blast, and takes me back to a simpler time. I've met/chatted with them on many occasions in the past few years, and they are really nice, down to earth guys. Very classy and very good to their fans.
traicionada posted 6/1/2013 11:59 AM
(Danny) Step one, we can have lots of fun
(Donnie) Step two, there's so much we can do
(Jordan) Step three, it's just you for me
(Joe) Step four, I can give you more
(Jon) Step five, don't you know that the time has arrived
NKOTB

Unagie posted 6/1/2013 12:05 PM
oh gosh I would try to sing step 3 as high as he did.
jo2love posted 6/1/2013 14:46 PM
Don't judge me...
Too late...I judged you. I determined you have good taste.

I had Hangin' Tough in my head yesterday.
purplejacket4 posted 6/1/2013 23:12 PM
I just gave my niece a bunch of One Direction stuff for her birthday and it reminded me of all the NKOTB stuff I got my younger sister. Sis looked like all of south Boston had puked on her walls!

itainteasy posted 6/3/2013 07:41 AM
OMG. Another fan here.
I LOVED LOVED LOVED them. My mother would never take me to one of their shows, and I wasn't allowed to go with my friends with no parental supervision.
I'm a GROWN UP NOW, so I might have to see if they're coming anywhere near here!!!!!! Wait...are they touring again? It would make my summer.
cryingdaily posted 6/3/2013 11:45 AM
Belle and Xena saw them last week. I got to babysit my grandchildren while my adult kids relived their childhood.



[This message edited by cryingdaily at 11:46 AM, June 3rd (Monday)]
sparkysable posted 6/11/2013 10:50 AM
What a pic! You either had some damn good seats, or a camera with an amazing zoom!
Whalers11 posted 6/11/2013 16:52 PM
itainteasy - They are touring this summer, with 98 Degrees and Boyz II Men. Tour just kicked off the last week of May...
sparkysable - My friend and I had front row for the show I posted the pic from.