SurvivingInfidelity.com Forum Archives
Like an idiot saw The Conjuring by myself!
You are not logged in. Login here or register.
Runninggirl posted 8/24/2013 20:36 PM
Had a day to myself. Went to do my FAVORITE thing. Movies alone with junk food.
Saw The Conjuring.
I'm 40 and terrified to be in my house without every light, tv and electronic on.
That damn doll was heinous!!!
jo2love posted 8/24/2013 21:18 PM
(((Runninggirl)))
I'm not good with scary movies either. Hope this distracts you.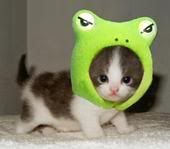 [This message edited by SI Staff at 9:25 PM, August 24th (Saturday)]
Clarrissa posted 8/24/2013 23:08 PM
The doll *was* creepy, wasn't it? I went to see it with my H at the drive-in and had a few "Oh shit!" moments myself. Fortunately, I had my H and Roxy (our dog) to substitute for all the lights being kept on.
[This message edited by Clarrissa at 11:08 PM, August 24th (Saturday)]
Jrazz posted 8/25/2013 00:26 AM
Oooh, you and I need to go to the same self-torture rehab. A few years ago I watched The Signs while I was home alone.

At 3am.

In a room where one of the walls is nothing but windows and french doors.

The lock on the door was broken.




Unagie posted 8/25/2013 02:34 AM
Oh my gosh that doll was the most creepy thing ever. Seriously the basement scenes scared the crap outta me too. I had every light in the house om plus my laptop playing like Bad Girls Club or The Real Housewives of wherever or something as completely opposite as possible.
traicionada posted 8/25/2013 11:05 AM
Really? I was quite disappointed by the lack of scaring factor