SurvivingInfidelity.com Forum Archives
College Football Smack Talk Thread
You are not logged in. Login here or register.
Pages: 1 · 2
ajsmom posted 9/24/2013 14:06 PM
We've got kind of a big game on Saturday.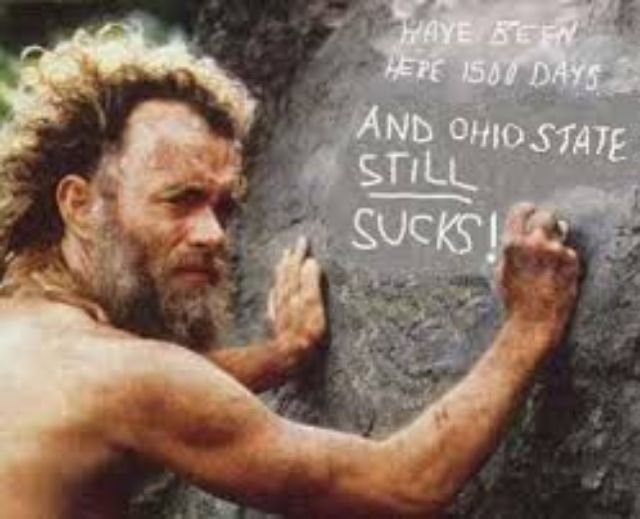 How about you?

AJ's MOM
lingerdog posted 9/24/2013 19:45 PM
Every game's a big game, we've already lost once.

jrc1963 posted 9/24/2013 20:21 PM
As long as Ohio State Loses...
Gators win
And those weird Gamecocks lose...
All is right in the world.
HFSSC posted 9/24/2013 20:48 PM
And those weird Gamecocks lose...
Hey, hey, hey, hey, hey!
Wussup with this? I thought we were friends.
Williesmom posted 9/24/2013 21:15 PM
Go, Pitt!
Hey, be kind- it's the best football we have here in the burgh.

Afraid2LoveAgain posted 9/24/2013 21:32 PM
Weird Gamecocks???
My feelings are hurt.

jrc1963 posted 9/25/2013 04:52 AM
This is a "Smack Talk" thread, yes?
Ok ok I rescind "weird", but I still hope they lose.
PS: I was just taunting Linger HSF...

time2grow posted 9/25/2013 23:18 PM
I was born BLUE!!! I root for anyone that beats those worthless nuts south of the border.
I also root for anyone that beats the green team too. What is so intimidating about a mascot that can be found in every pharmacy?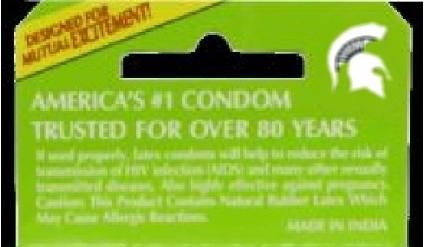 Jpapageorge posted 9/26/2013 04:05 AM
Ajs, you have put me in a tough position. I would like to agree with your picture but I need OSU to continue winning so the thrashing they handed us is not as painful. More importantly, how can I possibly root for either team since they both are red teams and everybody knows that red is evil.
Point of fact T2G, that is a picture of Petey Prophylactic the mascot for U$C and not Spurty.
Yme posted 9/26/2013 05:26 AM
Maryland Terps Ba-beeeeeee!
lingerdog posted 9/27/2013 22:27 PM
And those weird Gamecocks lose..




ETA I'm not in much of a smacketh talking mood just yet, don't want it to bite me in the butt.
[This message edited by lingerdog at 10:27 PM, September 27th (Friday)]
h0peless posted 9/27/2013 22:30 PM
I can't believe I'm actually interested in B1G football but it looks like I will be for the next four years at least. My step brother is forcing my to root for the Hawkeyes. One of just a handful of Freshmen that coach Farentz has played this year. I'm really proud of him.
Anyhow, I'm looking forward to watching him catch 7 touchdown passes in tomorrow's rout of Minnesota.
sisoon posted 9/28/2013 12:14 PM
Pretzel Bell, Ann Arbor, graduation weekend, June 1969 - we couldn't get service because everyone was singing Hail to the Victors (U of M fight song).
After waiting for a good 3 minutes - we were not all that sober when we entered the joint - my brother stood up and shouted, 'Ohio State 50, Michigan 14!' (The score of the 1968 game.)
Daed silence as we were escorted out....
But neither of us gives a damn about the whole state of Ohio. No football Saturday is a dead loss if OSU loses.
ForwardMotion posted 9/28/2013 13:20 PM
Clarrissa posted 9/29/2013 10:37 AM
Ya'll who are talking bad about OSU would barely be tolerated where I work. OSU football is practically a cult. Of course the rivalry between OSU and Michigan has had some benefits for us. They cut OT on a Saturday once because that day was THE day and none of the supervisors wanted to miss the kickoff.
nowiknow23 posted 9/29/2013 11:54 AM
My step brother is forcing my to root for the Hawkeyes
H0peless - I'm a mandatory reporter. We have ways to protect you from this kind of abuse.

Sal1995 posted 10/1/2013 18:05 PM
Georgia Bulldog by birth (and childhood brainwashing), Texas Tech Red Raider by education. So far so good!
purplejacket4 posted 10/1/2013 18:46 PM
I have two loves:
Texas A&M Aggie: Whoop! Gig 'em!
And
Texas Tech Red Raider: Wreck 'em!
When they used to play each other people would ask me who I root for. "the offense!"
Sal1995 posted 10/1/2013 21:12 PM
purplejacket: Wreck 'Em!
HFSSC: How 'Bout Them Dawgs!
MovingUpward posted 10/1/2013 21:23 PM
We Suck! at football. But Basketball season is right around the corner. Midnight madness is fast approaching.

Pages: 1 · 2