SurvivingInfidelity.com Forum Archives
One year ago today...
You are not logged in. Login here or register.
Bebba1171 posted 9/30/2013 20:59 PM
I had my first date post divorce with another woman.
I saw her pic on Match.com with her two dogs and I contacted her.
She texted me a few days later and we exchanged a few texts and made a date to go to a winery on a Sunday afternoon.
It sure was weird walking up to her front door. I felt guilty and was afraid to look around her neighborhood.
The time at the winery with her was wonderful, and shockingly; I kissed her goodbye on her doorstop prior to leaving. Maybe TMI for you folks, but I really don't care!

It was great and I was on cloud nine on the drive home.
Been dating her ever since and having a great time. She is very kind and considerate and has been through three marriages!
What she says is that she has learned from all of her bad experiences and is a better person because of those experiences.
I agree. I know I am a better person for having gone through all the crap I went through. Very happy to get away from my X now, but do feel bad for my kids.
Will I ever marry my SO - No way! She lives every day like it is her last. She does many nice things for her friends and even though she makes almost 6 figures, she doesn't save a penny! She likes to stay out late at night on weekends and enjoys her beer!
However, we have made a great relationship work through lots of open and honest communication, and are in love -sorry folks (more tmi)!
Not sure what the opposite of a rant is, but that is this post. I am pretty happy with my SO and can't imagine being without her. I do check Match.com now and then and the gals there just don't appeal to me at all.
It all may end tomorrow if she finds a guy that is more open to partying than me, but I am thankful for the fun I have had with her.
Just as all the wise old folks on SI say, things will get better...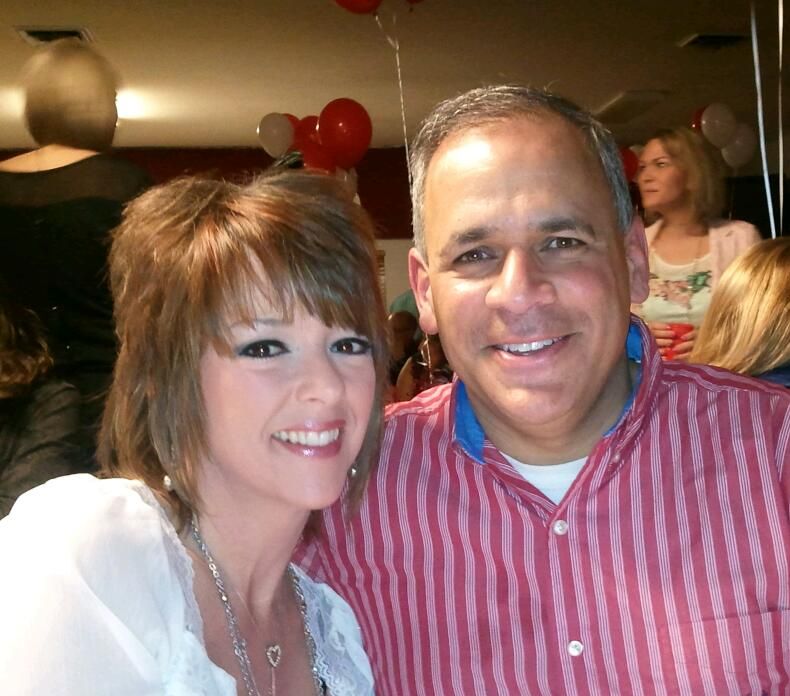 She11ybeanz posted 9/30/2013 21:16 PM
She's cute! And, if I had been divorced 3 times....I doubt I would marry a 4th time either! (to be honest!) I'm skeptical of marrying a 2nd time....but I think I would take the plunge twice....but not 3 times.....so she is one up on me! And, I don't blame her for the partying....I would probably cut a little loose too at the point she is at....and if you guys are happy.....I say live life to the fullest...and say F*ck it!!! and ENJOY IT!!!
LIFE IS TOO DAMN SHORT!!! I would like to just find someone that I am "blissfully happy" with... whatever the hell that means! I guess I will find out when I find it!!






I'm happy for you!

tesla posted 9/30/2013 21:37 PM

phmh posted 9/30/2013 22:16 PM
So happy for you...and a bit jealous :) I think I'm up to 25 dates online but no one like you found on your first try!!!
Bebba1171 posted 9/30/2013 22:24 PM
I am so happy tonight. Three very attractive 30 something runners replied to my post!
May get kicked off from SI, but I have had a crush on Tesla and PHMH for a long time; but they are far out of reach of this old man!
Love you gals!

Rooting for you in your future running endeavors. My knee is a bit sore from Saturday's 23:13 5K. 5'9 and 190 pounds is way too big for a runner!
[This message edited by Bebba1171 at 10:24 PM, September 30th (Monday)]
259 posted 9/30/2013 22:25 PM
I'm with phmh with this one, very happy for you but a lil jealous lol.
great to hear the happy stories

wildbananas posted 9/30/2013 23:59 PM
This sure made me smile.

Saleschick posted 10/1/2013 00:00 AM
awesome story and love the pic!!
macakipa posted 10/1/2013 07:59 AM
Great post Bebba...so very happy for you

nutmegkitty posted 10/1/2013 08:08 AM
Really good stuff - thanks for sharing!!!
Williesmom posted 10/1/2013 09:09 AM
Great post!
I'm glad that you hit the jackpot on the first try - it's rough out there.