SurvivingInfidelity.com Forum Archives
Get Lucky
You are not logged in. Login here or register.
JKL Vikings posted 10/7/2013 13:02 PM
Have you ever had a song you DIDN'T want to like, or thought was cheesy ? But it grows on you and one day-you find yourself singing along to it on the radio. It has happened to me a couple of times
Examples: Hey Soul Sister by Train, Party Rock Anthem by LMFAO. This year, Get Lucky by Daft Punk featuring Pharrell Williams
gahurts posted 10/7/2013 13:53 PM
In my warped brain, when I saw this I wondered - "What did she do?"

wifehad5 posted 10/7/2013 14:47 PM

@gahurts
There are some songs that fit that profile for me, but I can't remember the titles right now

HUFI-PUFI posted 10/7/2013 14:49 PM
I was thinking of this old joke ....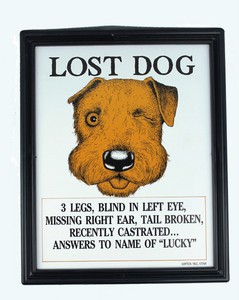 Whalers11 posted 10/8/2013 12:16 PM
This was me with "Blurred Lines".