SurvivingInfidelity.com Forum Archives
"support your favorite team" ...picture thread
You are not logged in. Login here or register.
somanyyears posted 11/16/2013 17:44 PM
...

lost a bet with karmahappens ...wouldn't dream of welching on a bet, so here it is!
..a dyed in the wool Toronto Maple Leafs fan... wearing a Boston Bruins hat... OMG, will I ever live it down???

..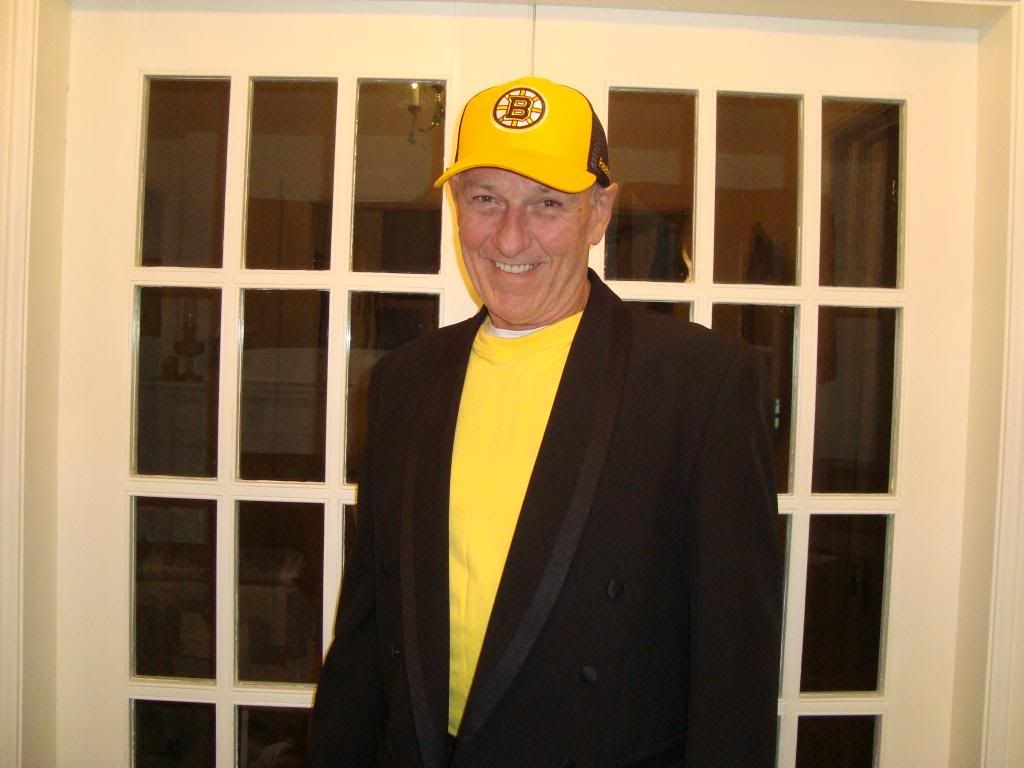 ..OK, your turn..
get your hat, your team jersey and post your favorite pic!
"I've got to wear this thing for a flippin' week!!" :blush:
smy
[This message edited by somanyyears at 7:36 AM, November 23rd (Saturday)]
HUFI-PUFI posted 11/16/2013 18:18 PM
Somanyyears ... quite honestly, I would be more embarrassed to wear a Leafs jersey ... LOL



Growing up in Northern Ontario in the mid 70's, it was no wonder my fave team are the Canadians.

How could you not cheer for a team that boasted Guy Lafleur, Yvan Cournoyer, Ken Dryden and Pete Mahovlich to name but a few!
Sad in AZ posted 11/16/2013 18:53 PM
Lifelong Ranger fan in an old-school jersey
Jrazz posted 11/16/2013 21:58 PM
Niners and Giants (can't pick just one)
[This message edited by Jrazz at 10:01 PM, November 16th (Saturday)]
somanyyears posted 11/17/2013 08:31 AM

..great family shot Jrazz...
..cool shades!


@HUFI.. "those damn Canadiens"... a thorn in our side for years!!!

@ Sad... I see your Rangers put those 'Habs' in their place last night! Whoot!
smy

karmahappens posted 11/17/2013 08:56 AM
Love it SMY !!! I will post mine when not on my phone. BTW we have a huge get together new years day for the winter classic. ... your boys are playing right? Love it! !!
sisoon posted 11/17/2013 14:15 PM
Holy c@#$! Vrazz's coolness quotient is off the charts! I haven't seen anyone else who personifies 'cool' so well.
I think she might intimidate Miles Davis....
ETA: My admiration for Vrazz in no way shows approval for her choice of sports teams.
[This message edited by sisoon at 2:17 PM, November 17th (Sunday)]
Jrazz posted 11/18/2013 11:47 AM
Sisoon, you were the adorablest up until your "ETA."
Sass!!!!
Jrazz posted 11/18/2013 11:55 AM
Um, was this supposed to be a hockey thread?
We have that too.... go Sharks!

Crescita posted 11/18/2013 11:58 AM
Poof
[This message edited by Crescita at 10:18 AM, November 26th (Tuesday)]