SurvivingInfidelity.com Forum Archives
1,000 Post Party for IrishLass518
You are not logged in. Login here or register.
MovingUpward posted 11/27/2013 14:58 PM
Congrats on 1,000 posts. Thank you for all the support you give especially in the D&S forum.
jo2love posted 11/27/2013 17:10 PM
Congrats!!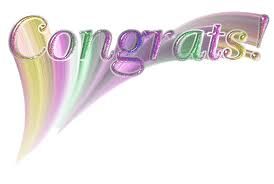 jrc1963 posted 11/27/2013 19:16 PM
nowiknow23 posted 11/27/2013 21:45 PM
Congratulations!

gahurts posted 11/27/2013 22:19 PM
IrishLass518 posted 1/15/2014 22:49 PM
Do you wanna know a secret? I didn't even know that we celebrated this until I saw Passes SI anniversary thread. Someone said we celebrate posts more than anniversaries. I thought, "Hey, I wonder how close to a 1000 I am?" Turns out I missed my own party. Don't be worried it's better than the year I got a phone call from my Dad asking me why I wasn't at my birthday party and I had to tell him that he didn't invite me

ha ha ha Thanks everyone

MovingUpward posted 1/16/2014 10:29 AM




Sorry IrishLass, I do invite everyone to join us in F&G several times a year though.

Deeply Scared posted 1/16/2014 10:35 AM



Congratulations!
StillLivin posted 1/17/2014 13:42 PM
Woot woot!!!!!
Congratulations. Keep posting!