SurvivingInfidelity.com Forum Archives
Your kids at Christmases gone by
You are not logged in. Login here or register.
lynnm1947 posted 12/17/2013 14:15 PM
We occasionally do a photo thread of our favourite pics from Christmases of yore. I don't believe we've had one this year, so I'll start.
Here's my favourite old photo of my now-35-year-old daughter, at age 4:

And my now 35-year-old son, at age 4 or 5:
[This message edited by lynnm1947 at 2:27 PM, December 17th (Tuesday)]
MovingUpward posted 12/18/2013 08:09 AM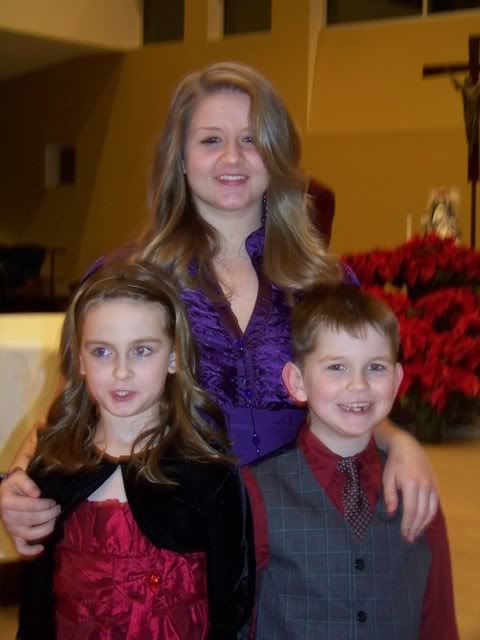 My kids from several years ago
lynnm1947 posted 12/18/2013 08:29 AM
Cuties all, MOO! Oooh, that little guy. I want to chuck his cheeks!
nowiknow23 posted 12/18/2013 08:44 AM
Christmas 2001. DD15 was 3, and DS19 was almost 8.
Edited because I can't math good today.

[This message edited by nowiknow23 at 11:48 AM, December 18th (Wednesday)]
stroppy_wanadoo posted 12/18/2013 09:13 AM
Great pictures. Kids and the holidays are great, aren't they?
Every year we do a pjs in the front of the tree photo. But this year, they decided they were too old for that.

Still holding out hope I get one!
A few of my past favorites...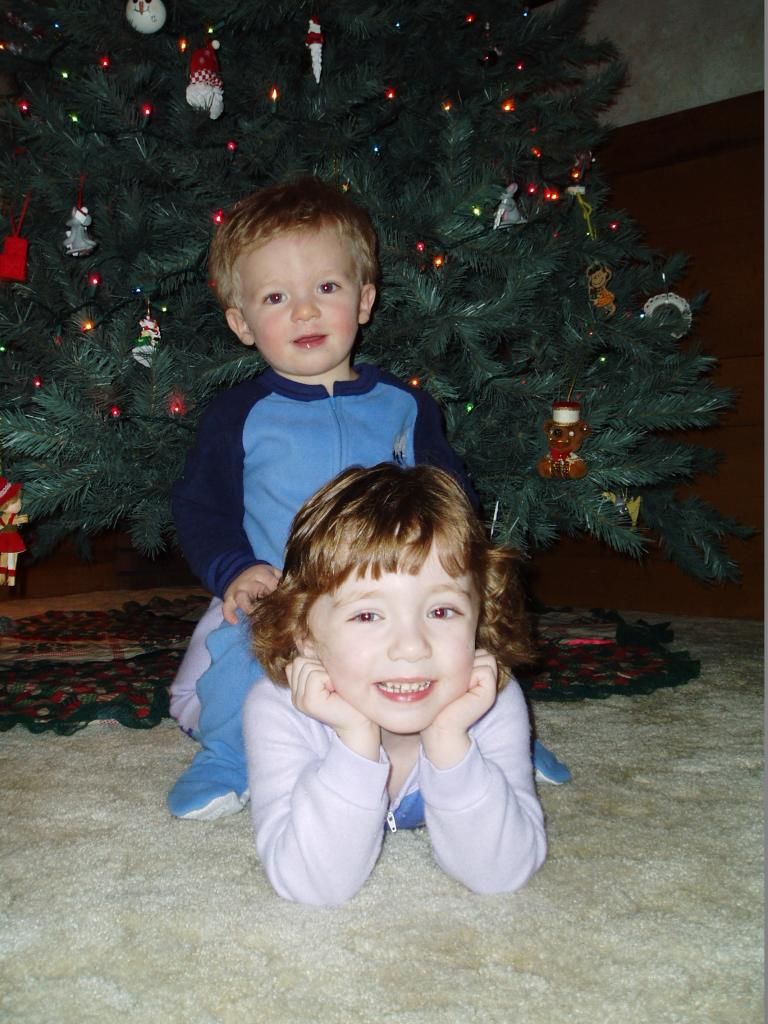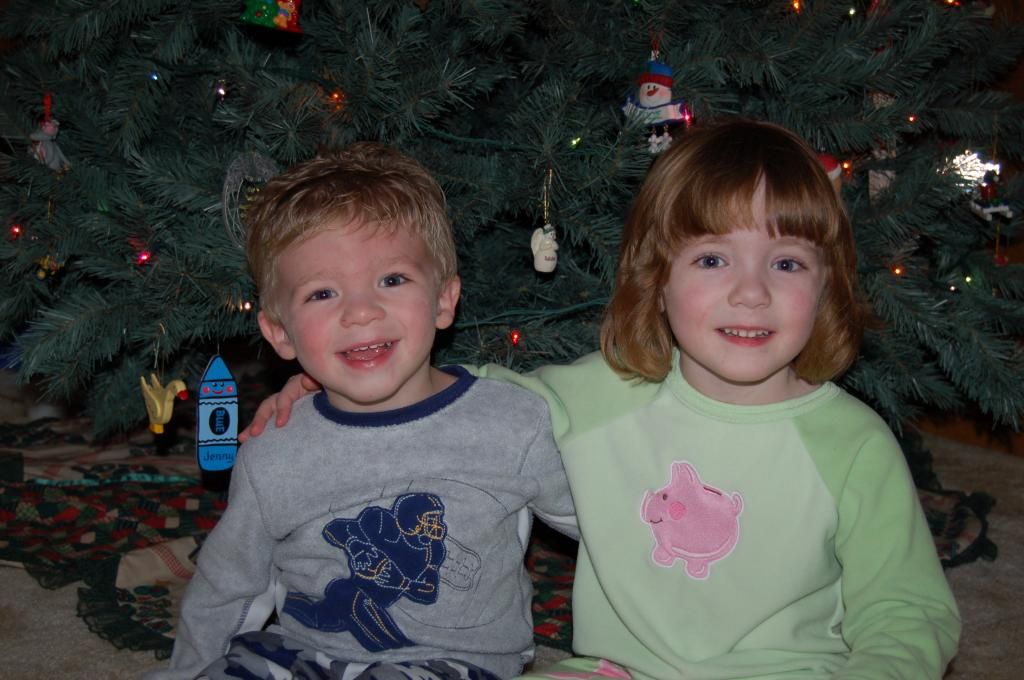 Rebreather posted 12/18/2013 11:26 AM
Here are mine in 2001: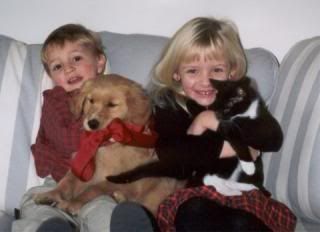 lynnm1947 posted 12/18/2013 15:11 PM
Sad in AZ posted 12/19/2013 00:43 AM
I don't have any pictures, but I do have a story.
DS was 4 years old. Back then, those large balls now sold as exercise balls were advertised as an educational toy for children. DS saw them in a toy catalog and from that point on, whenever asked, "What do you want for Christmas" he yelled, "BIG BALLS!"
It was an interesting year...

ISPIFFD posted 12/19/2013 08:46 AM
I don't actually have any little-kid pics of my son available at the moment, but I do have a couple of him from Xmas 2008. He was/is very much a ham and a performer and had hoped to be a model at some point. This will all be pretty obvious in a sec...

DS pretending he can't tell what's in the gift
And modeling his new pea coat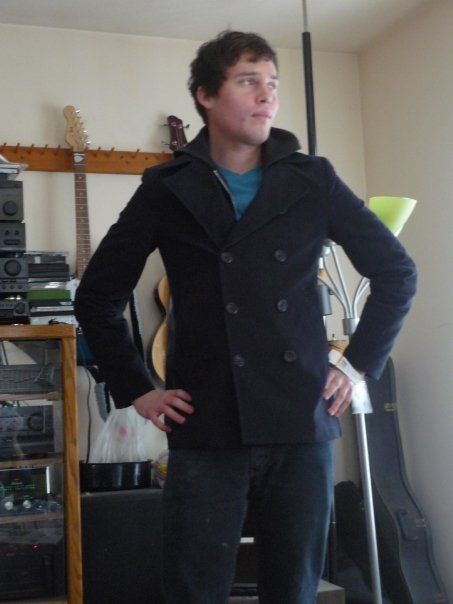 ajsmom posted 12/19/2013 10:45 AM
AJ's Second Christmas and first "real" introduction to Santa.
It's actually his dad. He had no clue. He went around telling everyone that Santa was his friend and that he met him at the mall but he came to HIS house.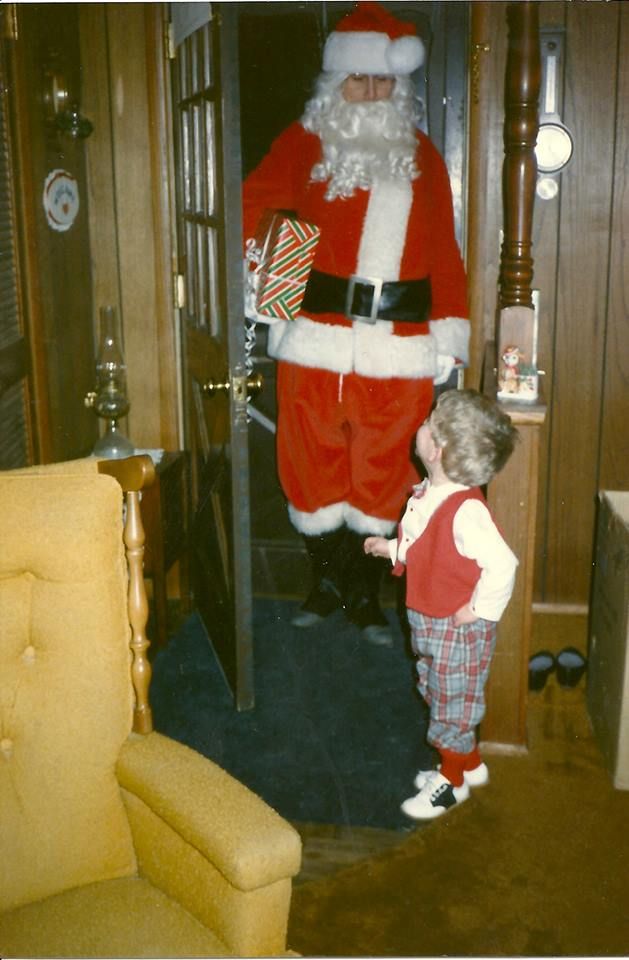 He begged for a "My Buddy" doll, or as we called it, "Chucky!"

Look how happy he is! BTW, I still have it!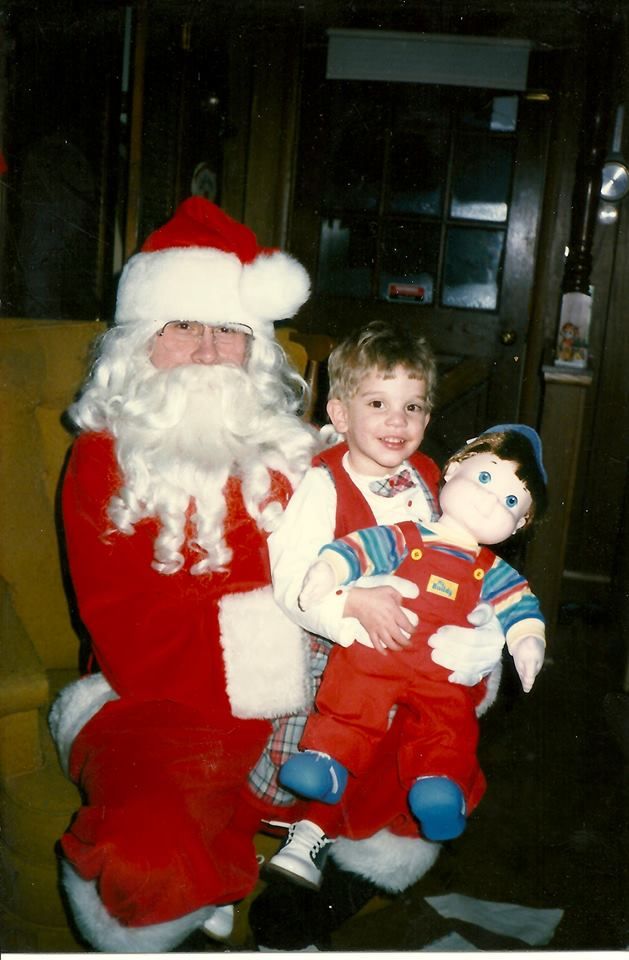 Here he is at his pre-school Christmas Concert. The pre-concert evening's attire conversation went something like this:
AJ: I want to wear my tie outside my sweater.
ME: No, honey. You wear it inside the sweater.
I tucked it in and off he went backstage.
We see him on stage like this: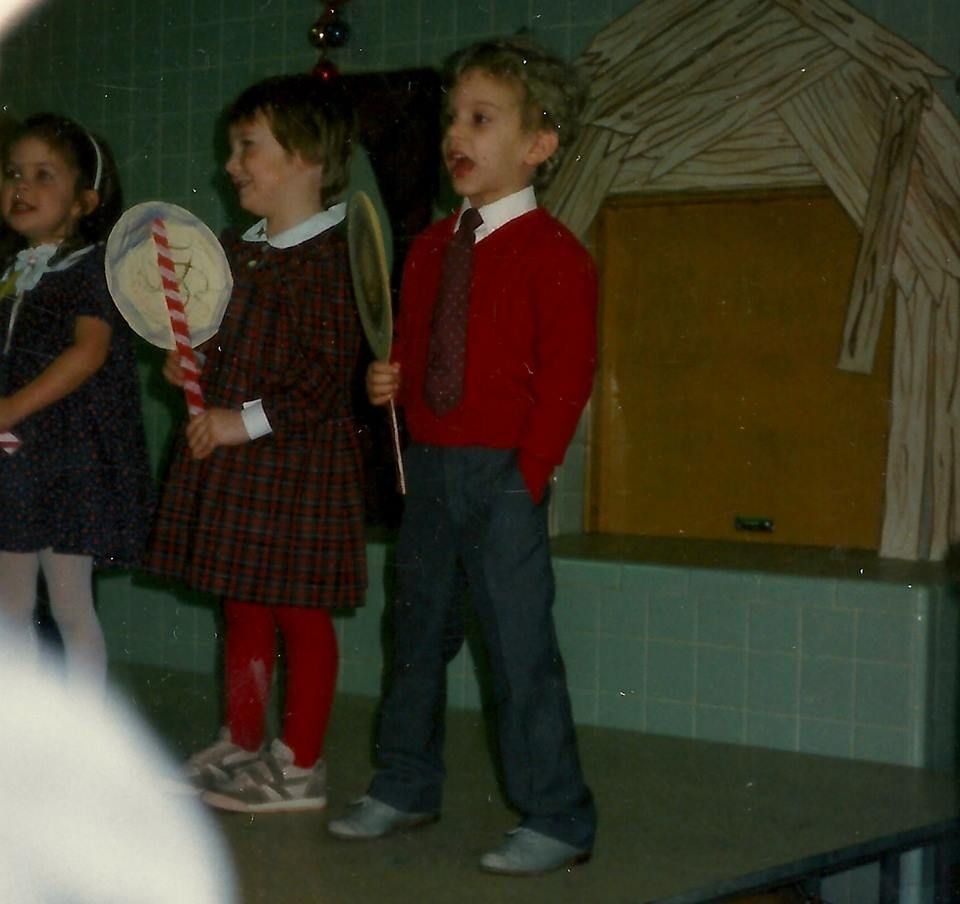 Post-concert conversation:
ME: What was up with the tie, dude?
AJ: I wanted everyone to see it.
No wonder he became a lawyer!


AJ's MOM
nowiknow23 posted 12/19/2013 10:57 AM
ajsmom - his saddle shoes are KILLING ME. So cute!
ajsmom posted 12/19/2013 11:35 AM



Right, nik?
OMG, those things were like walking on ice for him with their slick leather bottoms. He had more bruised knees that I could count courtesy of me.

I wish I still had that outfit. Sigh.
Sad in AZ posted 12/19/2013 11:51 AM
Found a pic! DS, age 3
Deeply Scared posted 12/19/2013 13:44 PM
Oh my gosh...I love all the pictures!!!
And AJ...I can so easily see you in your son

wifehad5 posted 12/19/2013 15:43 PM
Does he still wear his tie outside of his sweater?