SurvivingInfidelity.com Forum Archives
N.F.L. Pigskin Picks - Wild Card Recap - Divisional Round
You are not logged in. Login here or register.
ajsmom posted 1/6/2014 16:27 PM
This is such a hard recap to start writing given our pal booger bear's allegiance to her Chiefs, and to watch them go from a 9-0 start in the beginning of the season to a complete injury laden meltdown in the Wild Card round of the playoffs – well, it just ain't right, booger bear – it's just not right!
Few teams could survive losing five players in a regular season game let alone during a playoff game and come out on top, but that's just what happened to the Chiefs who ended up losing to the Colts in the second biggest comeback in league history, squandering a 28-point first half lead as injuries took their toll and Andrew Luck got his game together. A team *might* be able to lose the likes of Jamaal Charles (out with a concussion on the very first drive) and hope a new game plan would help survival, but when his backup goes out (Knile Davis – knee injury) and other players on both side of the ball, including cornerback Brandon Flowers (also to a concussion) and outside linebacker Justin Houston (another knee injury) who joined receiver Donnie Avery (yep – a concussion), it made for a very long Saturday afternoon. All of those injuries plus a resurgent Andrew Luck, who was flat out abysmal in the first half throwing three INT's yet managed to make a quick past out of those memories by throwing three of his four TD's in the second half along with scoring on a fumble return. He saved the best for last, and threw a 64-yard TD pass to a wide open T.D. Hilton for the win in the weekend's opening nail biter and the right to play New England next Saturday.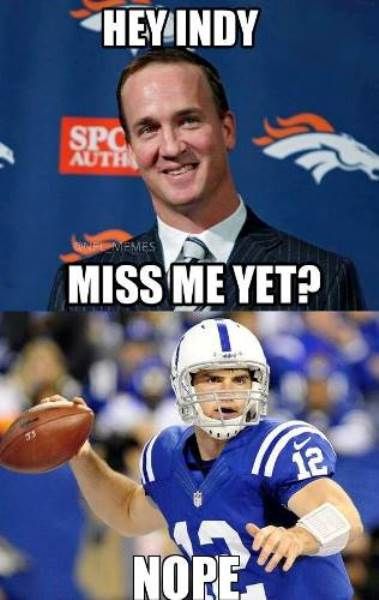 In the Saturday evening tilt, the Saints had to battle in one game the two dogmas that have plagued them consistently: playing in cold weather and playing on the road. The way things started for Drew Brees, you had to believe that he was going to live up to the negative hype, what with throwing two picks and just seeming way "off" in the first half. Yet, in true Brees fashion, he made the necessary corrections to turn things around and played like a whole new QB in the second half. Nick Foles had a fairly good outing, save for his penchant for staying in the pocket too long without throwing the ball and getting hit with a well-deserved intentional grounding call. Still, he went INT free all day, but missing were his all season long trademark deep field hits. Darren Sproles 35-yard kick return that included an additional 15 yards thanks to a horse collar call, put the Saints in great shape to let Brees and their running game get the ball to the Eagles 14 yard line where kicker Shayne Graham sealed his fourth kick of the game for the win. The loss stopped Chip Kelly from reaching the next level of playoffs in his NFL debut but you can't discredit whatsoever what he's done to ignite the Philly offense. The Saints play again on the road next Saturday afternoon in noisy Seattle against the Seahawks.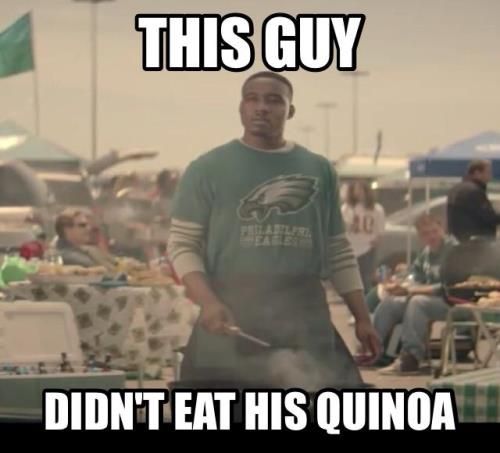 It might well be closing time for Andy Dalton, after his abysmal performance on Sunday and yet another playoff loss, this time to the Chargers –a team they were favored by a touchdown to beat. With Dalton falling apart in the second half at about the same time Philip Rivers starting hitting on all cylinders, the Chargers managed to win their fifth straight game in a row while the loss ended the Bengals 8-0 home record. Dalton finished the day going 29 for 51 on 334 yards with a fumble, two INT's and three sacks (in the second half alone) thrown in as the dagger. Capitalizing on Dalton's mistakes with a strong defense, San Diego went to the ground early and often (Rivers only threw 16 passes, hitting 12 of them for 128 yards and a TD), outscoring the Bengals 20-0 in the second half on the way to the weekend's only double-digit winning differential. It's a shame especially with all the deep talent in Cincy, that Dalton's consistent inconsistency is so ruinous to the team and to us pickers. San Diego will play the Broncos on Sunday at Mile High in the divisional race.

With kick-off temperatures forecasted to be in the single to negative digits and the 49'es vs. Packer game on the verge of a local blackout, statewide sponsors scooped in to save the day by buying up the 40,000 odd tickets remaining just before the NFL deadline. The move ensured that the Cheddarhead faithful could watch the Pack breathe life and energy back into their playoff hopes in the comfort of their homes and local taverns. Those who didn't mind the chill (many of them first time Lambeau virgins getting tickets at near to free cost) bundled up for what ended up being the weekend's third close game and Aaron Rodger's second game since his early November injury.

On the hallowed frozen tundra, it was all Colin Kaepernick, who ended the day going 16 for 30 and 227 yards, including seven scrambles for an additional 98 rushing yards with a single INT delivering the death blow via San Francisco once again to the kill any hope the Packers had of salvaging their (for the most part) Rodgers-less season. With Clay Matthews already out with a reinjured thumb, like the Chiefs, the Pack ended up losing three more players to knee injuries during – including corner Sam Shields – which proved to be the game changer that even a magical at times QB like Rodgers couldn't deliver. Though he sure did try, especially on this play:

It looks like nine of our Pigskin Prognosticators have decided to go all in on the playoff to the Super Bowl pool, with some much more successful than others this first week where like in the regular season, upsets made all the difference.
With 12 points to get in our opening round, let's hear it for tesla who finished on top of a big group of five with 6 correct and her more accurate total tie-breaker point total of 89 without going over 93 to take first place so far in the challenge.
Woo Hoo! Way to go, tesla!!!

In ascending order of next best tie-breaker points, we have purplejacket4 in second place, lingerdog in third, booger bear in fourth and Manninup26 who ended up in fifth. Yours Truly and scared&stronger ended up with 3/12 correct, while ray-ray and Chico were shut out to round out the standings.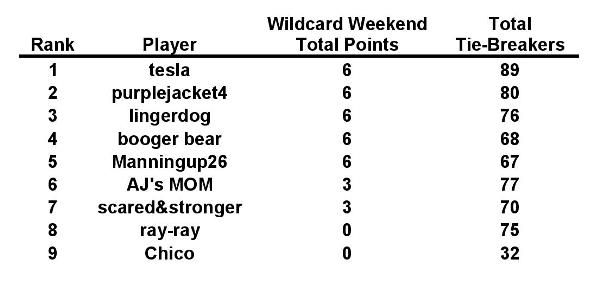 Lest you fear that your season is over, don't despair – remember – point totals increase with each level of play, and in the Divisional Round to be played this weekend, there are 24 total points (6 points for each game) up for grabs!

N.F.L. Divisional Playoff Round
Saturday, January 11th
3:35 PM CT
New Orleans at Seattle

7:15 PM CT
Indianapolis at New England – TIE BREAKER GAME

Sunday, January 12th
12:05 PM CT
San Francisco at Carolina
3:40 PM CT
San Diego at Denver – TIE BREAKER GAME

Picks are due by 11AM CT on Saturday and Sunday, respectively. (Even for the Commish

)
Good luck, everyone! Have fun!!

The Commish
lingerdog posted 1/6/2014 18:52 PM
Congrats Tesla!!!
Seattle
New England – 39
Carolina
San Diego – 49
scared&stronger posted 1/6/2014 19:32 PM
Saturday, January 11th
3:35 PM CT
New Orleans

7:15 PM CT
Indianapolis 35

Sunday, January 12th
12:05 PM CT
Carolina
3:40 PM CT
Denver – 35

purplejacket4 posted 1/6/2014 23:00 PM
Seattle
New England. 37
San Francisco
Denver. 72 (hoping for a high scoring game

)
ajsmom posted 1/9/2014 14:58 PM

Jen posted 1/9/2014 19:54 PM



N.F.L. Divisional Playoff Round
Saturday, January 11th
3:35 PM CT
Seattle
7:15 PM CT
New England – 40 TIE BREAKER GAME
Sunday, January 12th
12:05 PM CT
San Francisco
3:40 PM CT
San Diego - 44 TIE BREAKER GAME
Picks are due by 11AM CT on Saturday and Sunday, respectively.
I'm going with Seattle .... Have always wanted to visit PNW ..... sigh
ajsmom posted 1/10/2014 11:08 AM
(((((booger bear)))))
I know it's somewhat like kissing your brother or a case of the cooties, but there's plenty of room on the Broncos fan train!

Here goes nuttin':
Seattle
Indianapolis - 56
San Francisco
Denver - GO BRONCOS!!!

- 56
ray-ray posted 1/10/2014 11:49 AM
Congrats tesla
Seattle
New England 42
San Francisco
Denver 51
Manningup26 posted 1/10/2014 17:52 PM
Seattle
Indianapolis – 33
Carolina
Denver – 34
High Time I set the pace - i.e. take the LEAD!!!
tesla posted 1/10/2014 21:00 PM
Seattle
New England – 45
San Francisco
Denver – 65
Jen posted 1/12/2014 01:55 AM
but there's plenty of room on the Broncos fan train!
NEVER !!! Well not never, when they play the Cowboy's I go for the Broncos ...
Gah ....



purplejacket4 posted 1/12/2014 16:03 PM
tesla posted 1/12/2014 17:13 PM
Need some more Denver scores in this game!!!
purplejacket4 posted 1/12/2014 19:14 PM
Damn Denver wind!!!