SurvivingInfidelity.com Forum Archives
Poll: Who's your favorite actor/actress?
You are not logged in. Login here or register.
Pages: 1 · 2
jrc1963 posted 1/16/2014 20:12 PM
Robin Williams... Hands Down!!
Julia Roberts
Meg Ryan
Ryan Gosling
Tom Hanks
Steve Carrell
Susan Sarandon
Diane Keaton
Rachel MacAdams
But definitely Robin Williams!!!
Brandon808 posted 1/16/2014 20:45 PM
Morgan Freeman
Michael Caine
Christian Bale
Lucy Liu
Jonny Lee Miller
Whitney Cummings
Jennifer Lawrence
Denzel Washington
Samuel L Jackson
Robert Downey Jr.
imagoodwitch posted 1/16/2014 21:41 PM
I'm seriously crushing on Christian Bale right now and just love David Tennant.
jo2love posted 1/16/2014 22:08 PM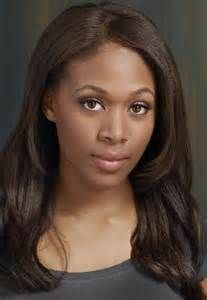 Sad in AZ posted 1/17/2014 00:27 AM
Tom Hanks--hands down; I'll watch anything with Tom Hanks in it--even Joe & the Volcano.

For looks, though, it's Mark Harmon. But, Jo, that guy from Sleepy Hollow?? Where's my fainting couch?

Unfortunately, he makes me feel like a dirty old lady.

I think Emma Thompson is my favorite actress.
Lucky2HaveMe posted 1/17/2014 07:16 AM
jo2love posted 1/17/2014 09:51 AM
Sad, I love Tom Hanks and Mark Harmon. Remember the movie Summer School?
TrulyReconciled posted 1/17/2014 10:07 AM
How about my evil twin brother ...
silverhopes posted 1/17/2014 10:11 AM
Right now, for now, it's still Kevin Conroy. His voice, sigh… I really don't care that he's had really only one role for the past 20 years, he's just so amazing at that one role! And hilarious as heck in interviews!

And any celebrity who goes to work in a relief kitchen without bragging about it, well they have my respect.
For the longest time my favorite actress was Natalie Portman, until certain things that paparazzi reported on. Still trying to find another favorite actress. Maybe Eliza Dushku.
ISPIFFD posted 1/17/2014 10:37 AM
Actor:
Hugh Jackman
Johnny Lee Miller
Nathan Fillion
Tim Curry
Noah Wylie
Joseph Gordon-Levitt
Robert Downey Jr
Andrew Lincoln
Actress: (always found this more difficult for some reason)
Scarlett Johansen
Sarah Michelle Gellar
Julie Andrews
Angie Harmon
Sasha Alexander
DixieD posted 1/17/2014 12:08 PM
I agree with Sad in AZ, it's Tom Hanks. If someday he has a scandal or acts like a jackass, I'll be disappointed because not only as an actor, I like him and the way he presents himself.
Also Matthew McConaughey, he's made some smart movie choices and turned his career in a new direction. He's been impressive in his latest movies.
Chris O'Dowd because he's just adorable.
For an actress, it's harder to choose. I think Emma Thompson is at the top of my list right now.
[This message edited by DixieD at 12:10 PM, January 17th (Friday)]
nowiknow23 posted 1/17/2014 12:34 PM
I have major girl crushes on Emma Thompson, Helen Mirren, Parker Posey, Lucy Liu, Susan Sarandon, Meryl Streep... All of them are bad ass in their own way.

Actors? Hmmm....
SurprisinglyOkay posted 1/17/2014 12:38 PM
Jpapageorge posted 1/17/2014 12:49 PM
Barney Rubble. What an actor.

Tred posted 1/17/2014 12:53 PM
A lot of good ones...I always liked Kurt Russell. Michael Caine and Robert Duvall are great together. As for actresses, the only one that comes to mind is Andy McDowell.
jrc1963 posted 1/17/2014 14:41 PM
Oh I forgot Meryl Streep... I'm such a bad fan!
little turtle posted 1/17/2014 15:56 PM
Tom Hanks. I've seen just about every. single. one. of his movies.

Gotta love Netflix!
Julia Roberts.
jackie89 posted 1/17/2014 17:29 PM
Right now - Amy Adams and Jennifer Lawrence
Nice to look at.. Bradley Cooper!
Ascendant posted 1/23/2014 11:24 AM
Actor: Daniel Day-Lewis.
Actress: Probably Meryl Streep. She's ridiculously talented, but whenever I see her on Letterman or Kimmel or something she always seems really chill and laid back, like she doesn't take herself too seriously.
[This message edited by FacePunched at 11:26 AM, January 23rd (Thursday)]
caregiver9000 posted 1/23/2014 17:52 PM
imagoodwitch,


just love David Tennant.
We did Netflix marathon of Dr. Who and I am in withdrawal!!
add me to the Robert Downey Jr. crew.
Dixie,
Matthew McConaughey has a run of movies where he is UGLY!! Have you seen the previews for the new one, Dallas Buyers Club? and the last movie I saw he did not take a shower or see a dentist. ugh.
I like Angie Harmon. and the guy who plays Castle.
Pages: 1 · 2