SurvivingInfidelity.com Forum Archives
h0peles, pity party for one.
You are not logged in. Login here or register.
Pages: 1 · 2
h0peless posted 4/25/2014 00:28 AM
Today was my birthday. All in all, it was a pretty good day. People were mostly nice to me at work, my teachers did something that made me feel really special, some of the kids drew goofy pictures for me, one told me that she wanted me to go out with her Mom because we are the same age and I probably wouldn't hit her ("and she's really pretty! She used to be a stripper!") I went to my Mom's for a great steak dinner, spent the evening with my Mom, her husband, my brother and his fiance (and my hopefully not born for a few more weeks niece) and it was fun.
Unfortunately, my soon to be sister in law really thinks I need to be more proactive in finding someone to be with. She may be right. I am a little lonely and I am pretty well over my ex, although I still feel some pain over what she did throughout our relationship on a fairly regular basis.
She was teasing me about not wanting to really get out there and find someone and said "What's the mater? Don't you feel like you're loveable?"
Well, fuck. I guess I don't. I guess I think that if I'm lucky, I'll come across someone who is willing to fake it for a few years.
Birthdays are weird. It was such a good day but for some reason, all these stupid, irrational thoughts and feelings come to the surface sometimes and I don't really know how to process them without slipping into self loathing.
nowiknow23 posted 4/25/2014 00:38 AM
Happy Birthday! Birthdays can be rough. And the expectations we put on ourselves can be even tougher.
Your STB SIL's opinion aside, are you wanting to date right now? Or is it more that you feel you should be?
((((h0peless))))
h0peless posted 4/25/2014 01:06 AM
I don't know if I want to date. I get pretty lonely sometimes and I really miss female companionship, but I also really struggle with feelings of inadequacy. I've had somewhat low self-esteem for my whole life and my ex's affair threw it into the shitter. Add that to the fact that I'm not quite aging like George Clooney and my fear of being anything less than absolutely perfect in a relationship lest the person I'm with decides that someone else would be better for them but neglects to tell me before they've auditioned a few candidates first...
I don't know. The rational part of me knows that I'm not that bad of a guy and that maybe there's someone out there who would be happy with me. The emotional part really feels like there's no point and that I'm better off being alone because loneliness hurts less than rejection.
Either way, I'm sort of a mess.

SBB posted 4/25/2014 01:08 AM
Happy Birthday!! Bouts of melancholy are completely normal. I was upset because I realised I hadn't had a 'special' birthday in so very long.
she wanted me to go out with her Mom because we are the same age and I probably wouldn't hit her ("and she's really pretty! She used to be a stripper!")



Oh my!!
Jumping in before you're ready will cause more problems than it appears to fix.
Challenge the negative self-talk when it arises. Fuck no - I'm a good man with honour and integrity. I am capable of giving and receiving love. My family love me, my friends love me. I AM loveable and perhaps one day I'll find someone deserving of my love.
I tease my single guy friends by telling them they are the worlds best kept secret. Try to think of yourself that way - for now.
I don't worry about being worthy of love - I worry about not being able to trust someone ever again. I'm just not ready - I may never be.
Know you're not alone. We all need time to lick our wounds and find our land legs again. You're adrift, friend - not lost.
getnbtr1 posted 4/25/2014 07:20 AM
Happy birthday! I too tend to get a bit blue on my birthday. I take too much inventory, always thinking i'm not where I want to be in life, etc. Its hard to not do that. I'm sorry your birthday was bitter sweet. You're insecurity and fears of getting back out there are valid, but also keeping you from all the possible positive things that await you. I hope you begin to feel safe soon to start taking some small risks so you can build up your confidence.
cmego posted 4/25/2014 08:54 AM
Yeah, I agree that birthdays are triggers.
But, also, I think many of us struggle with finding our "worth" after infidelity.
It is hard to learn to NOT categorize everyone as being like our ex's. I just posted about doing the same thing to a guy. I see what I did and all I can do is work through it.
Part of dating is relearning who you are NOW. What you are looking for in a partner, what you can give to a new partner. All you can do is be yourself and be open to possibilities.
ZenMumWalking posted 4/25/2014 09:50 AM
Happy birthday ((((h0peless))))
wonderingbull posted 4/25/2014 10:02 AM
You're just licking your wounds my man...
My dad died the day before my 17th birthday so in my eyes my birthday was tarnished when I was younger... I gave up those thoughts and now...
Another year is another successful trip around the sun...
Soak it up... You're on a new beginning heading around the sun...
WB
LineInTheSand posted 4/25/2014 11:19 AM
and my fear of being anything less than absolutely perfect in a relationship lest the person I'm with decides that someone else would be better for them

You took the words right out of my mouth! Yet, I'm a woman and could have written your exact words.
Do you mind if I join your pity party? I've been feeling crappy lately. Ugh.
Hopefully things improve for all of us out there in SI Land. Heck, I've even considered becoming a nun and I'm not even Catholic!

Happy belated birthday, Hope! Things HAVE to get better for us. What you're feeling/experiencing is absolutely normal. Hang in there!
norabird posted 4/25/2014 11:25 AM
Happy birthday. I wish you a great deal of self-love and confidence in the new year ahead!
kg201 posted 4/25/2014 11:39 AM
Yup...birthdays.
I got triggered a couple of weeks ago by others' birthdays. I received several invites in close succession from close friends' wives who were planning my friends' 40th birthday parties. It made me realize that I no longer had a wife who might plan my 40th birthday party with friends later in the year.
Two thoughts:
1. What are you proud of about yourself? Focus on that. The fact that you can recognize things about yourself that you would like to improve on, well that by itself makes you worthy of a good relationship, because that is what healthy relationships are supposed to be about. Two imperfect people who help each other get better.
2. There is no better judge of character than kids. If a woman's child is giving you the thumbs up, then you have already made a good first impression.

Ask for the kiddos' mom's number...and then move the kiddo in with another teacher or wait to call until the school year is over (no conflict of interest).
h0peless posted 4/25/2014 12:07 PM
Thanks for the replies, everybody. I slept on it (slept in, actually, since I took the day off of work) and am feeling better this morning. I've decided to make today a day of reflection on how many things I have to be thankful for in my life. Here's the itinerary:
1. Breakfast at my favorite local grease pit. It's cheap and good!
2. A nice, long hike at a local state park. Time to reflect and enjoy nature.
3. A slice of pizza from my favorite pizza place which just so happens to be right next to the sate park.
4. Swimming in the pool in the back yard of the awesome house I'm renting while I throw the tennis ball for my awesome dogs.
5. Cooking homemade spaghetti, my favorite meal. I'll leave the dishes for tomorrow.
It's going to be a good day.

As far as the student's mother goes, I generally try to stay away from parolees. It was sweet of the kid to say but I'm not sure I can handle that much excitement.
nowiknow23 posted 4/25/2014 12:24 PM



I'm so glad you've got an awesome day planned for yourself, h0peless. I also wanted to say, well meaning and very loving people, friends, coworkers, students and family alike, will all have their own opinions about whether you should be dating or who you should be dating. And they are entitled to those opinions.
But they don't get to vote. Yours is the only vote that matters on these subjects, ok?
My dearest friend in the world has nudged me towards dating on a regular basis for over a year. I sat down with her a few weeks ago and said, "Listen. I know you mean well, but I'm not ready or interested in dating right now. I've got other priorities. When I am ready, I'll let you know."
She totally understood and accepted what I was saying. Her last words were, "Part of my job as your friend is to challenge your assumptions about yourself, too. So while I'm not going to push you to do something you're not ready for, I'll continue to let you know when I see signs you might be ready."

Tripletrouble posted 4/25/2014 20:20 PM
Happy belated birthday :)
I was feeling the same way before I tried to date. I have given it up for now because I'm not ready, but I learned something important in the process of trying. We ALL have shortcomings. If I'm going to overlook someone else's, they can overlook mine.
I hope you had a great day.
Jrazz posted 4/25/2014 21:00 PM
Sounds like you had an awesome day! Can't go wrong with a grease-pit breakfast!! Happy Belated B-Day!
It makes me sad that it's so easy for you to slip into self loathing when we can all see what a great guy you are. I hope you can find a way to process those feelings... some great advice I got in counseling years ago was to assign those nasty thoughts a voice known as "the critic." Instead of blocking it, let the critic have a brief say and then banish him to the back of the line. Know that what he's saying isn't true - it's just a hurt, broken part of us that lashes out. Put him back in the box, and remember your awesome qualities and let THAT guy have the mic.
h0peless posted 4/25/2014 21:25 PM
It was a great day! I've decided to switch spaghetti for grilled chicken, which is cooking as I type. I brought my camera along on my hike and thought I'd share some proof of how lucky I am. I live in a beautiful place.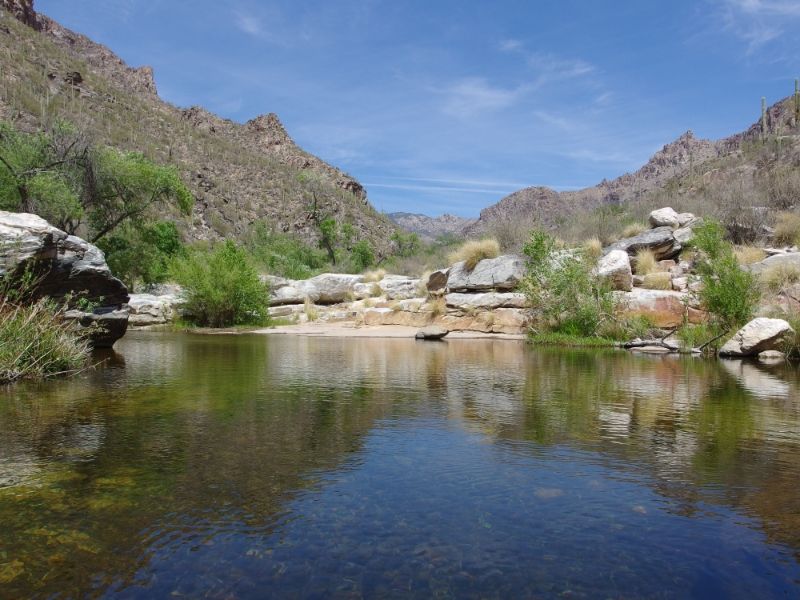 I sat here until my butt fell asleep. It was so peaceful.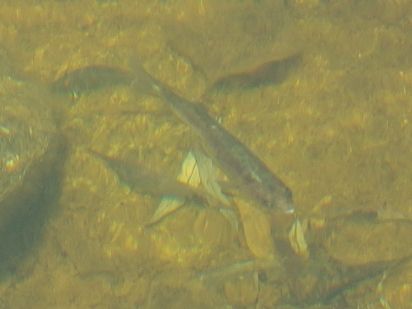 While I was sitting next to the water, I watched a bunch of endangered Gila Chub swim.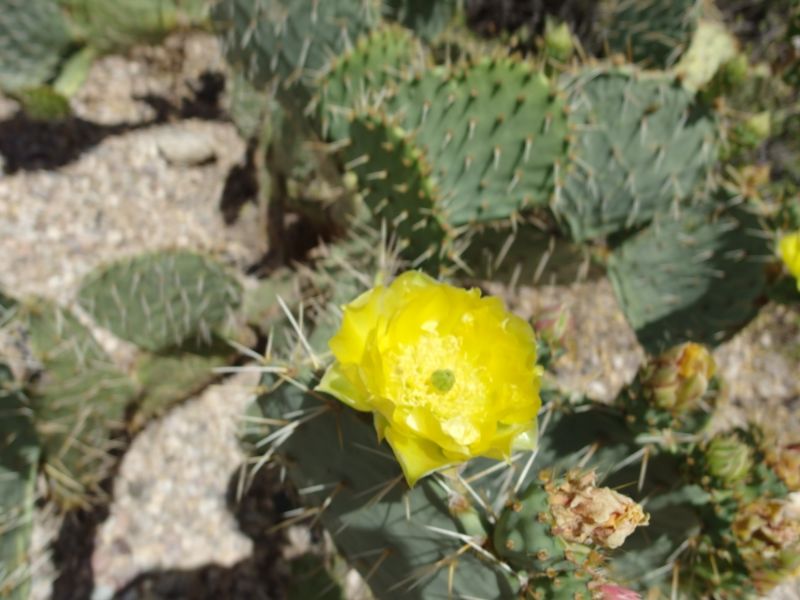 Prickly Pear flower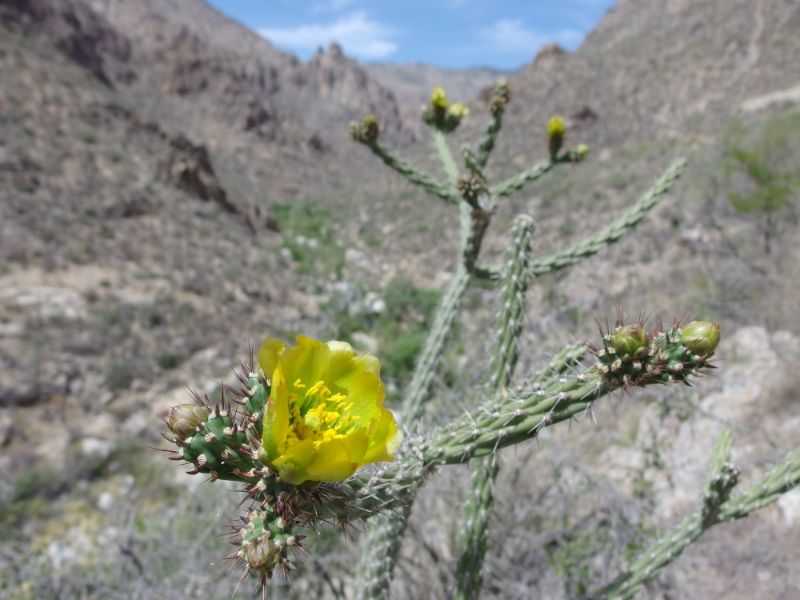 Staghorn Cholla flower

A Red Staghorn Cholla flower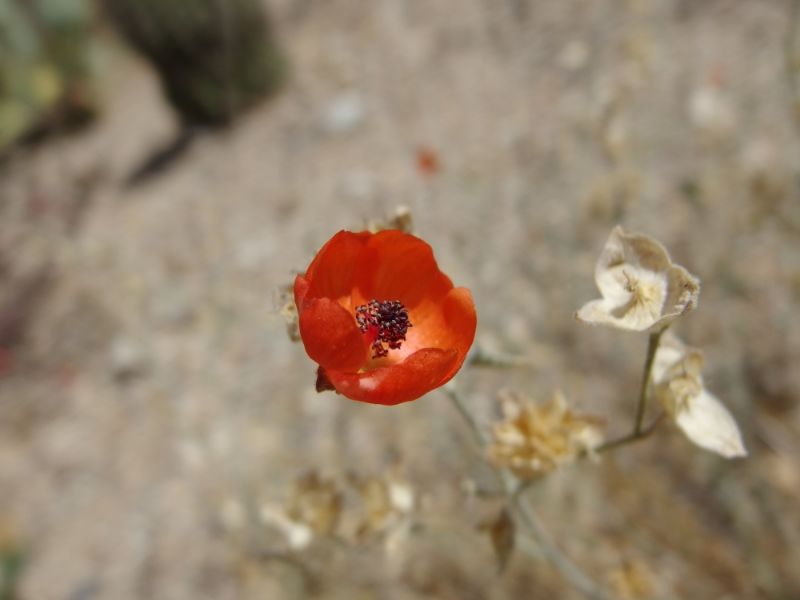 Pretty orange wildflower

A Cardinal. I really need to learn how to use my new camera better so I can focus on things in the background.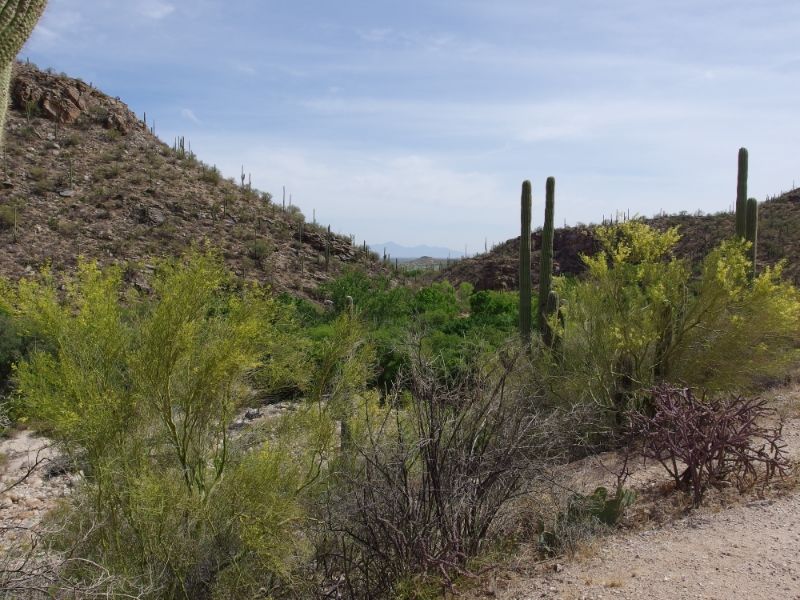 Looking out of the canyon towards town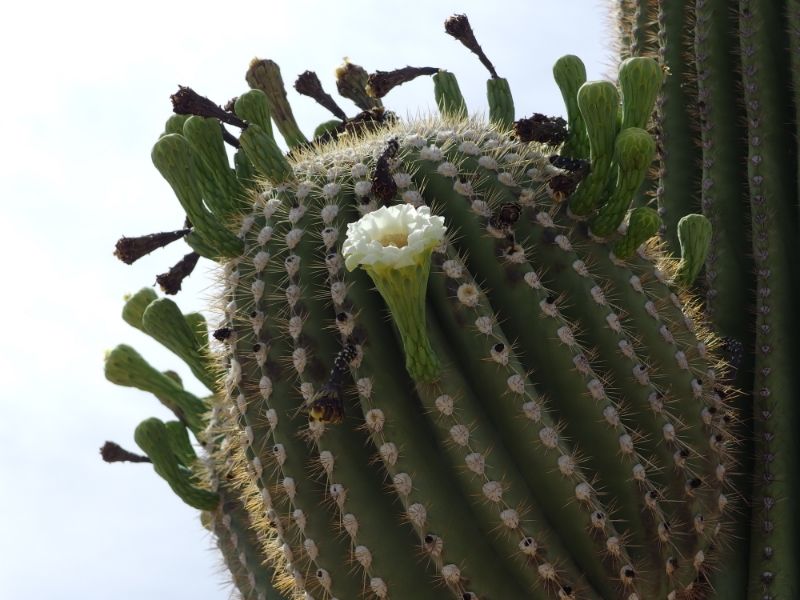 Saguaro flower

Another Saguaro flower
It was a really good day. I'm going to finish it off by eating Chicken and watching a few episodes of Cosmos.

[This message edited by h0peless at 9:44 PM, April 25th (Friday)]
nowiknow23 posted 4/25/2014 21:45 PM
'm going to finish it off by eating Chicken and watching a few episodes of Cosmos.
NDT is the perfect companion. Excellent choice.

norabird posted 4/26/2014 00:21 AM
tesla posted 4/26/2014 07:33 AM
I happen to know someone who dated and married a stripper...not turning out to great for him, so you might want pass on that

I love the hiking pictures. Thanks for sharing them.

jo2love posted 4/26/2014 08:07 AM
Happy Belated Birthday!!! It sounds like a wonderful day. The pics from your hike are beautiful.


Pages: 1 · 2