SurvivingInfidelity.com Forum Archives
Makeup/Hair/Style Advice
You are not logged in. Login here or register.
Pages: 1 · 2
Undefinabl3 posted 4/25/2014 07:55 AM
Ok ladies - I am starting it LOL. Mostly because I have not style, don't wear make up often, and literally, never do anything with my hair.
So, here is this mornings attempt at make up and a hair 'do' (i normally wear it in a bun or clip, never down)
here we go!

devasted30 posted 4/25/2014 08:05 AM
You look marrrrrvvvveeeelllluuuuuussssss!!!
(Billy Crystal couldn't have said it better)
lieshurt posted 4/25/2014 09:16 AM
I think you look beautiful.

GabyBaby posted 4/25/2014 09:19 AM
Personally, I think you're beautiful as you are.
Keep on doin' what you're doin'!

Undefinabl3 posted 4/25/2014 09:30 AM
Thanks guys - I just can't tell if i am using enough or the right colors, or what in the hell to do with my hair LOL
Pentup posted 4/25/2014 09:45 AM
I think your makeup is spot on. Have you thought about a shoulder length blunt cut? You gap have pretty hair and I think that would look great on you. Maybe a hairstylist will weigh in on that.
Rebreather posted 4/25/2014 10:09 AM
I would not do the under eyeliner and focus on the top lid. I think you could maybe use a slightly less pink blush.
It's hard to see your hair, but my rule is: if you never do your hair and always wear it up, cut it. (Says the woman in a pony tail today. Loll. But in my defense, Vegas is windy as fuck). If you don't want to cut it, i think you can play with a assortment of "bangs back" styles that are quick and easy to learn and pull off.
That said, you are adorable and look great.
Oh and eta: I'm a groomed brow freak, and nice work there!
[This message edited by Rebreather at 10:10 AM, April 25th (Friday)]
jo2love posted 4/25/2014 10:12 AM
You look so pretty! You have no circles under your eyes. What do you use?

[This message edited by SI Staff at 10:13 AM, April 25th (Friday)]
Undefinabl3 posted 4/25/2014 11:06 AM
Oh and eta: I'm a groomed brow freak, and nice work there!
um...you do what with your brow?? I don't touch them unless I have an od one that pops out of line, then i pluck it....fucking hurts.
You look so pretty! You have no circles under your eyes. What do you use?
I seriously can't believe that you guys will know this about me now....and since you know what i look like, i will never live it down but....Prep H...(not everyday, just a few times a week) and then I also use the Olay stick conceler before my powder.

Avon also has this eyeshadow palate that has a really really pale pink, and I will do a brush of that under my lash to help when I am dressing up for things LOL.
ThisHell posted 4/25/2014 13:24 PM
Ok so:
The hairstylist in me says: don't do a bob or anything too short to pull up unless you want to force yourself to have to do your hair. You don't have the option of a lazy day with short hair unless you don't wash every day and keep the same style for 2-3 days (which is actually better for your hair btw). I agree a trim (maybe 2 inches) or what I would do if you gave me free reign would be a long angled bob..grazes the shoulder and longer in the front.
The makeup artist in me says you have beautiful features! I would soften the pink on the cheek slightly. If you do a really pink lip like this one, go with a lighter hand on the cheek. If you go bolder on the cheek, do a nude lip...
>

You are lovely! I abhor pictures of myself so pretty much the only one I have of myself is this one, lol. But my personal makeup is always super natural foundation (skin people, not shellac!), a winged liner with soft nudes on the eye and a nude shimmery lip. Easy. 10 minutes in the car and can be easily amped up with a red lip if I decide to grab a drink or impromptu dinner with the boyfriend!
norabird posted 4/25/2014 13:38 PM
I love this! The blush might be a little bright for a work day but I think you have got it all figured out.
ThisHell posted 4/25/2014 13:48 PM
sorry, I still cant figure out how to get images to work right!
this is my mug...it was either this crappy pic or me at like 15 lol...or the back of my head doing someone else's makeup!
Undefinabl3 posted 4/25/2014 13:51 PM
Wozzers....Good look...I can't do bangs. Stuff in my face drives me nuts. That and with kids, dogs, horses, and whatever, I really dont have time to push hair out of my face all the time.
My hair down lasted until about a hour ago. I just have a hard time with it down LOL
ThisHell posted 4/25/2014 14:00 PM
Then definitely don't cut it above pony tail length lol.
Want2help posted 4/25/2014 14:14 PM
Undefinabl3, you did it! You're so brave!
Okay, so here is me. My makeup is always minimal, and my hair is always kind of messy (I almost always wear a ski cap, except in the summer).
I looking for a professional internship (I'm a college student), and thinking maybe shorter hair, but maybe even bangs? But I'm also a cyclist, and think maybe bangs would get sweaty and make my forehead break out. I don't know what to do with long hair, as much as I love it. Maybe I need easy up do ideas?
Anyway, always looking for tips! Hair cut? Color? Lipstick colors? (I always just wear chapstick).
(Messy hair, just took ski cap off):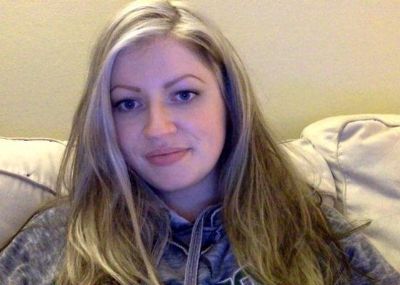 Wind swept hair, just pinned back (I also almost always wear glasses, afraid of contacts): (ETA) Eyebrows are a little sloppy, I have to dye them often to make them look like they do in the first picture, or else they're all pencil

).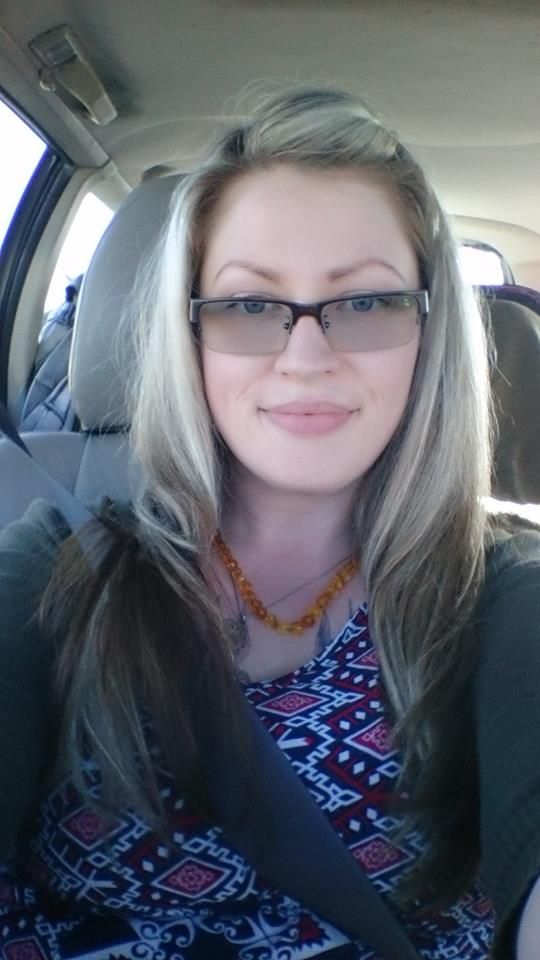 [This message edited by Want2help at 9:00 PM, April 25th (Friday)]
Undefinabl3 posted 4/25/2014 14:33 PM
TOPANGA!!
Man, I am not sure what you were afraid of Want2....sheesh! You look great just as is...
ThisHell posted 4/25/2014 14:40 PM
Why can't I take good selfies, lol. I always look like I'm in a fish tank!
And seriously Want2help, I can't believe you were hesitant to post! I love it! You are gorgeous.
I think it's Revlon that has the lip butters, but they are fabulous. I have a coral shade and a nude. they are like a balm in a tube with a great amount of pigment so pretty true to what you see.
I agree though-you don't need much! Throw on eyeliner and mascara and a great summer coral and you are set!
Bangs would be super chick, but annoying, especially in summer heat. I just have the neverending forehead so I need to balance it out or I wouldn't have bangs myself. But you could rock that Heidi Klum look with a sheek straight across bang and straight hair.
Love the color btw

Unagie posted 4/25/2014 18:09 PM
I have a few hairstyles I love that are quick once you get the knack of them and you can find video tutorials on them too. Im gonna post some pics of the styles on other people lol.
Side fishtail braid
Twisted ponytail
Braided crown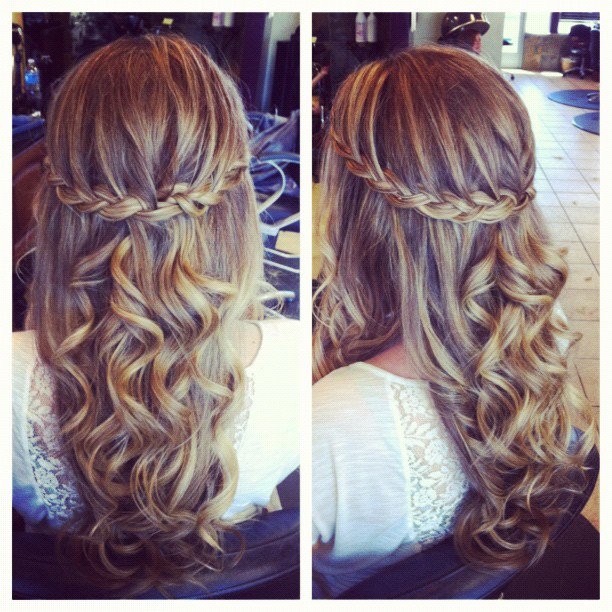 Enjoy!!
[This message edited by Unagie at 6:09 PM, April 25th (Friday)]
welcome14 posted 4/25/2014 19:30 PM
I think you are very pretty also, and not knowing where you get your hair done, I don't want to step on any toes..but, I have very curly hair and have been doing it all wrong for years which led me to really resent it. I was washing it with shampoo daily, getting cheap cuts at WalMart and blow drying it. My daughter is an Aveda stylist now, and I have to say, you get what you pay for in that now she has me going nopoo and no blow drying and she styles my hair, and I am out and done with just a bit of water, a great cut and a bit of mousse, and my hair has never looked better, or been easier. Perhaps you can find a well trained stylist that may cost a bit more, but the ease of care is well worth it. A proper cut is an eye-opening experience!
Unagie posted 4/25/2014 20:19 PM
If curls are an issue I agree with the cut and product usage. I go to devachan for my hair cuts. I have extremely curly hair and they cut and color for me. No poo shampoo and conditioner. Alcohol free gel and dont twist or wrap a towel around your hair to dry it but rather pat dry it with a cotton towel. Not necessary to wet it every day, wide tooth combs or picks to untangle it. Deep condition once a month, and if you're not going to air dry it use a blow dryer with a diffuser. Lol I just realized that sounds like a lot but its not really. It doesn't take a lot to maintain beautiful curls.
Pages: 1 · 2