SurvivingInfidelity.com Forum Archives
5,000 Post Party for LosferWords!!!!!
You are not logged in. Login here or register.
MovingUpward posted 5/16/2014 22:38 PM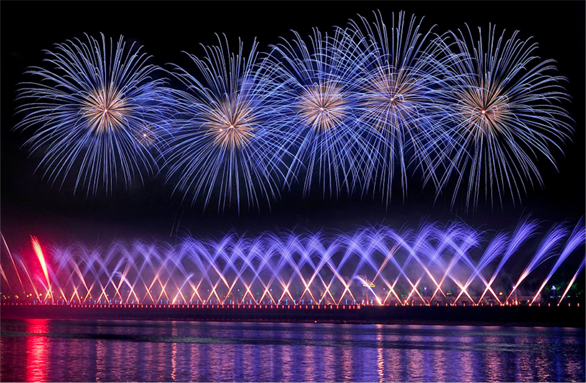 Congratulations Losfer!!!! You've been such a big help doing stuff for the site, but more importantly you've been wonderful giver of support and advice. Many here have been touched and guided by your posts. Thank you my friend.
Jrazz posted 5/16/2014 22:48 PM
Congrats dear friend! You were one of the first people to post to me during my dark early days, and I'll never forget your compassion. Thanks for bringing your magic to the Ditch, too.

yearsofpain25 posted 5/17/2014 06:27 AM
Congrats Losfer! Thank you for all you do here. And thanks for your continued support.
I'll crack a Maine Beer Company MO pale ale for you today!
yop
nowiknow23 posted 5/17/2014 08:25 AM
Aw, yeah! Congratulations, Losfer!
Thanks for being you and being here. Your kindness and compassion are remarkable. (Your taste in music? Eh. Not so much.

)
Deeply Scared posted 5/17/2014 08:30 AM
Congratulations!!! You are so patient and so kind...thank you very much for sharing your life with us


Tred posted 5/17/2014 09:40 AM
Thanks Losfer! I'm pretty sure 1/5th of those posts were pics of Koda with a beverage

Ascendant posted 5/17/2014 09:42 AM
LosferWords posted 5/17/2014 14:46 PM
What the... seriously? I had no idea that I had exceeded 5K posts until I saw this just now!


Thanks all! It has been a pleasure getting to know you, and I look forward to the next 5K posts! Y'all are the best.



jrc1963 posted 5/17/2014 15:48 PM
caregiver9000 posted 5/17/2014 16:12 PM
thank you!!! Love a post party!
WalkinOnEggshelz posted 5/17/2014 17:23 PM
jo2love posted 5/17/2014 18:07 PM
Congrats!!!



knightsbff posted 5/17/2014 19:11 PM
Yay Losfer!!!!!!
Thanks for all of your help, for both myself and knight.

ThoughtIKnewYa posted 5/17/2014 19:22 PM
I thought about this a few times, but still thought it was funny.
You only got five tousand posts, mon? You lazy!



https://www.youtube.com/watch?v=Jpu5_3qk4KM




LosferWords posted 5/17/2014 21:23 PM
Thanks again!

TIKY, that clip is hilarious. I had forgotten about that skit. Got some good laughs on a Saturday night!


I know... took me awhile to get to 5,000, but hey, look at my user name!


knightsbff posted 5/17/2014 21:33 PM
Knight has been a member for almost 2 years and just made 51 posts. I almost asked Moo for a post party when he made 50.



ThoughtIKnewYa posted 5/17/2014 21:36 PM
I need to go check Waywardson's posts. BRB.
ETA: OH! It's 409! I'm stunned!

[This message edited by ThoughtIKnewYa at 9:37 PM, May 17th (Saturday)]
LosferWords posted 5/17/2014 21:37 PM
That's hilarious, knightsbff... I think I had about 900 posts before becoming a Guide last year. Now I'm thinking about changing my user name to "Blabbermouth McGee".

ETA: Way to go Waywardson! Woot woot!

[This message edited by LosferWords at 9:38 PM, May 17th (Saturday)]