SurvivingInfidelity.com Forum Archives
Traveling with small kids - tips?
You are not logged in. Login here or register.
Drowninginitall posted 6/1/2014 08:08 AM
We are taking a week trip to the Caribbean sometime late summer. First time traveling by plane with the kids. Any tips of things to bring or tricks??? Lol! We travel weekly in the summer but it's just a car ride to grandparents beach house and we have our own books, toys, beach stuff etc there. We don't really have to pack everything we might need since it's already there in our bedroom.
We have snacks for the flight, coloring and electronics for the plane ride and down time at the resort. Car seats will be ride safer vests for all 3 for (minimum) car ride to resort and maybe one day trip to town. We will bring swim vests from home (puddle jumpers needed by all 3) and I was thinking of packing some easy snacks from home to cut down on expense while there. Bringing sun block from home.
Do you bring any beach toys from home? My kids (almost 6 twins and almost 3 yr old) will be bored on the beach without them. There is plenty of fun stuff for the kids at the resort (water slides, kid pools etc) but we like to have chill time after lunch on the beach.
Do you bring "toys" for your kids to play with in the room? I'm sure mine will try to pack a bag full, and I'm trying to avoid that. There won't be a whole lot of time spent in the room, but even mine can get bored of playing with an ipad for an hour.
I tend to over pack, because I'm afraid of forgetting something and prefer not to spend $15 for a forgotten toiletry etc. do you have any essentials that you bring to make this easier on you and the kids?
Weatherly posted 6/1/2014 09:54 AM
We travel all the time with our kids. And, have been for the last 4 years. I like to think we've learned a bit.
Do you bring "toys" for your kids to play with in the room? I'm sure mine will try to pack a bag full, and I'm trying to avoid that
We do bring toys. The boys got small sling backpacks, and those were THEIRS. They pack 'em, they haul 'em. We clipped carabiners to the bags and use them to hold hats or water bottles, or whatever And, we may have clipped them together as well. . The bags are for toys. Maybe one or two from home, and $10 worth of toys from the dollar store, that way it won't matter when they get lost, broke, or left behind. (another good option for cheap toys is the party favor aisle at your local Target).
For flights, they wear comfy clothes, usually pants (though if we're headed some where warm, they wear shorts underneath for a quick change when we land), a hoodie, to wear or use as a pillow, and a ball cap, because we are terrible with sunscreen but remember to wear hats!
Our have always loved bouncy balls and/or beach balls. Don't take up much space and are good to run off energy with. Beach balls can be deflated and packed under their clothes. And you don't have to worry about them hitting and breaking anything with them.
Take an empty water bottle in the backpack as well. You can fill it with water once you are past security and not have to pay $3+ a bottle. You can even buy little packets of flavoring for a water bottle, easy to pack, and nice to have when they kids don't want water and are trying to get a soda instead.
Take chewing gum. Even if they aren't usually allowed to have it. Especially is they aren't usually allowed, then they will be excited about it! But have them chew gum for take off/landing. It helps their ears clear with pressure changes.
don't forget headphones.
ETA: H reminded me to emphasize, THEY carry their bags. They might whine this time, but making that a habit now will come in SO handy later. Like I said, 4 yrs of this, and we never have to carry the boys things and they've learned not to overpack.
[This message edited by Weatherly at 9:57 AM, June 1st (Sunday)]
knutz posted 6/1/2014 10:06 AM
I used to go Target and buy a bunch of little gifts at the $1 section at the entrance. Wrap each one. Tell the kids they will get a present every hour (or half hour if needed) for good behavior. Works like a charm!
Drowninginitall posted 6/1/2014 15:37 PM
Love the target/dollar toy ideas!!
Kids each have their own backpack and will need to carry them. They will each have a small leappad/ipad, extra change of clothes (underpants, shorts, t) some coloring stuff, a snack, an empty water bottle, and their favorite lovey, oh and our contact info with our phone numbers cause I'm paranoid like that!! I hope to have them carry their own gear, but we will have an umbrella stroller that we will gate check, so we could always strap bags into that when DS walks.
Thanks for the gym reminder. It made me think of something though. DS has ear tubes and one (maybe both) have worked their way out, but not fully. Should I expect any problems with his ears? One of my twins has constant fluid in one ear and has not needed tubes thus far. Should I expect problems with that?
I'm gonna gather some lego duplo stuff and playmobile and have them choose which one to take. I can put together a nice assortment of "people" animals and vehicles. That way they might be forced to play together and keep from packing too much different stuff.
Anything else? DH reminded me that the beach hut center had tons of beach toys to loan from people who left them behind.
StrongerOne posted 6/1/2014 20:45 PM
Get each kid a notebook or sketchbook for a travel journal or memory book. They / you can write in it each day (what we did today, the most interesting thing I saw today, something funny that mom said, etc), staple in postcards or stickers, brochures, etc. if they are old enough for their own phones, they can take pix or videos with narration (or you can let them use your phone for say five minutes each).
I beg you, however, for the sake of every passenger sitting within five rows of you, do NOT bring along computer games or any game or entertainment system that makes sounds. You will think it is not that loud, or not that bothersome. You will be wrong, and when the plane crashes your neighbors with fling your kids out the windows in relief

Jrazz posted 6/1/2014 21:24 PM
People have great ideas here. I just wanted to touch on the whole ears and changing pressure thing, because that really makes or breaks a flight with DD4. Poor punkin has a really hard time on the descent. When she was 3, we still packed a pacifier for the landing. We had lots of chewy foods and lollipops. We had a drink container that you had to suck really hard to get water out of.
Those all worked ok, but the most effective thing is earplugs. They actually worked until she yanked them out, but she knows now that they will save her little noggin from the pressure.
trying_2_recover posted 6/1/2014 21:43 PM
I used to do similar to what Knutz said cheap simple wrapped gifts. The only difference is they won them as prizes along the way. Carried your own backpack from here to there cheerfully? You won a prize. Didn't stand in your seat? You won a prize.

Have to start with easy to win simple prizes at first that can be equal then up the stakes to win one and it becomes a competition of who can follow the rules best and fastest.

tushnurse posted 6/2/2014 08:36 AM
We took our 2 to Mexico to an all inclusive when they were 4 and 6.5. We did not take a car seat, as my son was big enough to go without one and DD was in just a booster at the time (the rules changed to a higher weight and height after they were out of car seats).
We took a few pool/beach toys that were small, and packable, little discs that you can throw in the pool and dive down and get, a small sand pail/shovel, that fit in their suitcase, goggles/ masks and snorkels. That was about it.
We had been to a resort owned by the same company before, so we didn't take any food along, as we knew theirs was great and pretty much available 24/7.
The place we stayed had a "Kids Club" that they could go to, and you have to check them in and out, but it's not mandatory for them to stay. On our 4th day there they begged to go. They spent all day for the next 3 days there. They did all kinds of fun stuff with them. Crafts, Teach them songs, and dances, watch movies/nap time, swimming in the pool, nature walks all kinds of great stuff with other kids from all over the world.
Have a blast, it is well worth the hassle of it. They are now 15 and 17, and they still remember that trip and talk about it.
PricklePatch posted 6/2/2014 09:12 AM
We traveled with dd, since she was 8 days. Ear care is critical! I always bring liquid Tylenol, bandages, and toiletries. I got her a rolling mini rolling suitcase. It contains, toys, portable DVD, change of clothes, headphones. I also took her booster for the plane and car.
For three year old a umbrella stroller, doubles as backpack carrier. Oh and we also carried swimsuit in carry on.
Oops forgot water shoes for all.
[This message edited by PricklePatch at 9:16 AM, June 2nd (Monday)]
Drowninginitall posted 6/2/2014 10:51 AM
Thanks everyone! I'm gonna hit up target and the dollar store for some trinkets and we have these awesome doodle books that have drawings started. The kids can add to the drawings and/or color them. I've "hidden" them and the iPads till our trip so I can load up some movies and books.
We will try the earplugs. It's the only thing really stressing me about the flight.
And....I bought them all headphones!!!! Yay me! I can not stand the sound of their reading apps and games (especially when there are 3 devices going) so everyone has their own pair of (kid volume safe) headphones. I'm so excited about this b/c we're constantly telling them to lower the volume on their iPads in the car. I hope our fellow travelers are impressed lol.
"I beg you, however, for the sake of every passenger sitting within five rows of you, do NOT bring along computer games or any game or entertainment system that makes sounds. You will think it is not that loud, or not that bothersome. You will be wrong, and when the plane crashes your neighbors with fling your kids out the windows in relief"
Myname posted 6/2/2014 10:52 AM
A couple of rolls of these should do the trick. You can get them at your local hardware store or Home Depot.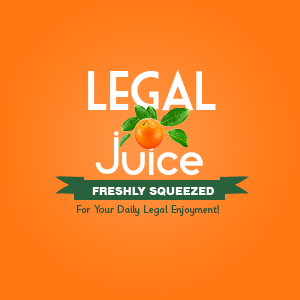 Oh never mind. I think there are laws against stuff like that. I guess it's a good thing I don't have kids.


Jrazz posted 6/2/2014 11:39 AM
Said the "Bunny Whisperer"

Cally60 posted 6/2/2014 19:09 PM
If the beach is sandy, maybe you could save and wash any plastic food/snack containers once you arrive. Then, while you're relaxing after lunch, your children will have containers of various sizes to play with in the giant sandpit that is the beach. If you poke holes in some, they could become sieves, which are always interesting for sand play. The Duplo should be useful as molds, if you're prepared to risk it in the sand. I'd recommend a spade each, though, rather than sharing.

EvenKeel posted 6/3/2014 12:15 PM
Are you staying at a resort? I have stayed at hotels that have a items you can "check out". It included beach toys, games, water toys, floaties, rafts, etc. Can hurt to see what all your hotel offers. Also check to see how close you are to a dollar-type store there. If close, might be better to just buy some (disposable) beach stuff once you arrive (ie buckets, shovels, etc) versus toting them?
It you are in a touristy area, check to see if they offer grocery delivery. Some ppl place an order ahead of time to arrive the same day you do (basics like cereal, snacks, etc).
Drowninginitall posted 6/3/2014 16:29 PM
Thanks! I prefer to keep the duct tape at home. Don't need any additional hold ups at airport security!


They have a few options for grocery delivery, but they're almost just as $$$ as the resort snacks and water. We pass a few places on the way from the airport where we can grab water for the room and will this time. I can easilly stash breakfast type bars and small packages of goodies in luggage. My kids get CRANKY for breakfast, but not sure I want to deal with milk,cereal etc in a room without kitchenette. The in-room fridge is tiny and I'm not sure how much of anything useful will fit. Just remembered I need to ask them to clear the mini bar! Too many tempting options for one of my kids. Don't want to be paying a grand for late night m&ms.