SurvivingInfidelity.com Forum Archives
Florida G2G organizing thread...
You are not logged in. Login here or register.
Kajem posted 6/14/2014 10:45 AM
There are a few of us living in the Sunshine State and several planning on visiting ( at some point, everyone visits WDW). I'd thought I'd try to organize something-either a meal or a weekend like we did December 2012 in Orlando.
Weekend? Day? Meal?
Time of year?
Activities?
And the biggie, since traveling state from end to end takes about 9 hours- REGION?

Any interest/input is welcome!
[This message edited by Kajem at 10:46 AM, June 14th (Saturday)]
jrc1963 posted 6/14/2014 14:40 PM
I'm in Central Florida... I'm up for anything!
Will travel in either direction.
sunsetslost posted 6/15/2014 16:03 PM
I'm in the Tampa area. Orlando seems like a good central meeting place. Unless this appeals to anybody

[URL=http://s901.photobucket.com/user/jojosunsetslost/media/99C4BF90-AEE1-4347-A7D4-27B74CFE012D_zpscdbnavhy.jpg.html]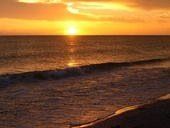 [/URL]

In that case it would have to be more coastal.
20WrongsVs1 posted 6/15/2014 16:36 PM
Party at Sunset's! (Menz t/j)
If it's anywhere in the Orlampa metroplex, or even towards the SW area, I'm in. Any time of year except summer.
Thanks Kajem, feel free to PM me if you want help/input.
jrc1963 posted 6/15/2014 18:45 PM
Any time of year except summer.
What's wrong with summer??? It's not that bad and the crowds are less.
sunsetslost posted 6/15/2014 20:37 PM
Party at Sunset's! (Menz t/j)

If this becomes my legacy then I know my time on SI has been well spent.
lknup posted 6/15/2014 22:45 PM
Love sunsets pic! I am in if it is no farther south than Tampa, Orlando, or Daytona.
knightsbff posted 6/17/2014 00:01 AM
The knights have family in the Tampa area and are planning a trip to Tampa/Orlando some time possibly in July-August. We will have a crew of kids with us but might be able to make a meal.

20WrongsVs1 posted 6/20/2014 22:15 PM
The only reason I object to summer is because we "summer" up north. I'd hate to miss a GTG in Orlampa while we're in Minnesnowta!
cantaccept posted 6/21/2014 08:44 AM
This sounds like such a good idea. It would take some planning for me.
I do have a friend in Daytona. I am willing to drive to where ever you plan it.
That sunset on the west coast looks pretty good.
I would just need advance notice to plan, maybe scrape together airfare...
I agree with 20wrongs, summer in the north is nice. Go south when it gets cold here!
Abbondad posted 6/30/2014 03:51 AM
I likely could make it from Southeast Florida!
ButterflyGirl posted 6/30/2014 08:00 AM
I'm just north of Orlando, and I'm willing to drive in either direction as well!
Orlampa

My job is quite flexible, so you tell me a time, and I'll be there!

atsenaotie posted 6/30/2014 08:27 AM
Count me in, Tampa to Orlando and anywhere south works fine for me, but anywhere outside of the panhandle will work.
20WrongsVs1 posted 8/5/2014 15:49 PM
Bump. In case you've been at the beach and missed it.
NoTriangles posted 8/5/2014 17:56 PM
I don't post much anymore but I'm game. I had a great time in 2012.
Work is kicking my butt right now so would need some lead time on dates.
I prefer Gulf Coast but can deal with O-Town.
Kajem - we can carpool - I'll drive.

gonnabe2016 posted 8/5/2014 18:01 PM
< Hi NT!!! >

NoTriangles posted 8/5/2014 18:10 PM
Hi Beautiful Gonna!!!
Wanna come back to FL and hang with us again???
Say yes!
sunsetslost posted 8/5/2014 18:35 PM
Well, we have a quorum. (I always wanted to say that)

Orlando seems logical but eff word Orlando. Let's go coastal. I know every side street, beach bar, tourist trap and shopping district from Tarpon Springs to Sarasota. I'm open for now, but what are the thoughts on a date?
Tred posted 8/5/2014 19:20 PM
I'm going to follow this thread...my sis is in Jax and I go down there a bit. I'd be up for extending a trip to hit Gulf Coast and do some G2G or fishing

NoTriangles posted 8/5/2014 19:56 PM
Hi Tred! (and Mrs. Tred!)

So, on behalf of Kajem, I will throw some spaghetti on the wall and see what sticks....
Maybe the 3rd or 4th weekend in September? Anytime after Sept 12 works for me.
I know O-Town/WDW is central (and is an easy way to justify a boondoggle) but I would be really keen on a Gulf Coast GTG. I love that area and I would be totally down for some fishing as well as cocktails, museums, beach time, whatever.
Wait ... what? Party at Sunset's??
OK!