SurvivingInfidelity.com Forum Archives
Jagoff sighting
You are not logged in. Login here or register.
Williesmom posted 6/16/2014 21:24 PM
I was driving home today, and passed my WXH. He followed me for a few miles until I turned off.
What sucks about that is that he didn't know my car, so I felt kind of incognito. I'm pretty sure at he realized that it was me because I have a license plate from my college, and a frame that says "I love my welsh corgi". Yeah, real slick.

I hate living 5 miles from him. Way too many sightings.
nowiknow23 posted 6/16/2014 21:29 PM
I was so hoping the sighting would be in the back seat of a sheriff's car.

Next time, maybe.
courageous posted 6/16/2014 21:31 PM
I saw the title and thought you were talking about my ex!!!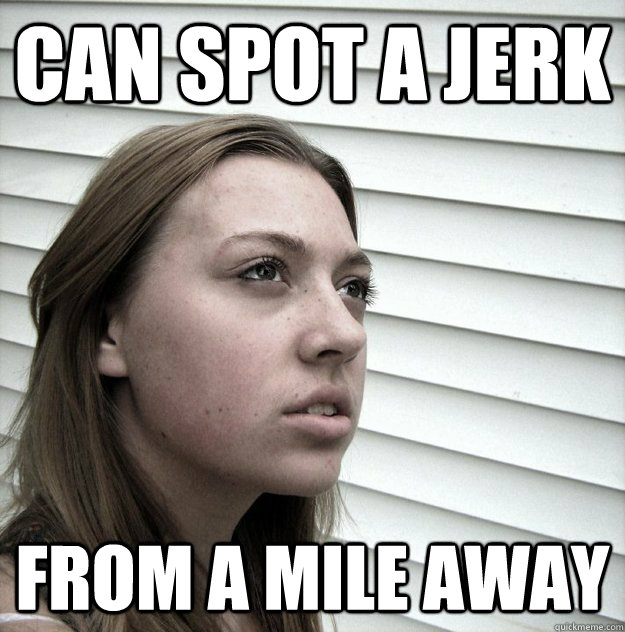 [This message edited by courageous at 9:39 PM, June 16th (Monday)]
SBB posted 6/16/2014 21:50 PM
Ugh. I live about 800m from the sad clown (less than half a mile) and I'm so lucky I haven't seen him yet.
I'm lucky in that I live about 4 miles out of Sydney CBD (downtown) along with about 2 million others. Most of them aren't fuckwits so he's like finding a fuckwit in a haystack.
There's a good metaphor for you here - he is in your rear view mirror and all he gets to see of your life is your tailgate.
Lola2kids posted 6/17/2014 11:28 AM
X passed me on the right once on a busy street and just kept on going. I don't think he even noticed me. I noticed him.
I know his licence plate number and make and model of car.
He once asked me if I was somewhere and then said, "I looked for your car but I couldn't remember what you drive."
Pretty much shows how much he thinks about the kids being driven by me.
I have had the same car for 3 years and kept the previous licence plate number that from the van he drove. Duh!
Williesmom, it sucks being close by to X's doesn't it?
Love the title of your post by the way.
I must start using jagoff more.
Hugs.
Williesmom posted 6/17/2014 12:01 PM
As a native Pittsburgher, I have made it my personal mission to bring Jagoff into the national vernacular. It's such an appropriate and useful word.