You are not logged in. Login here or register.
Attention all bus riders!
Pages: 1 · 2 · 3 · 4 · 5 · 6 · 7 · 8 · 9 · 10 · 11 · 12 · 13 · 14 · 15 · 16 · 17 · 18 · 19 · 20 · 21 · 22 · 23 · 24 · 25 · 26 · 27 · 28 · 29 · 30 · 31 · 32 · 33 · 34 · 35 · 36 · 37 · 38 · 39 · 40 · 41 · 42 · 43 · 44 · 45 · 46 · 47 · 48 · 49 · 50
Kajem posted 10/25/2012 21:44 PM
after 14 months on the bus, i thought maybe my maidenhead had grown back and i was a virgin again.
I was told to be considered a born again virgin - you need to abstain for 7 years.
I don't want to be riding the bus THAT long....
LineInTheSand posted 10/26/2012 21:10 PM
You know, it hasn't been that bad a ride after 4.5 years on the bus. However, I do miss the intimacy...miss cuddling the most.
IMO, it sure beats the fear of pregnancy or STDs!

(WAIT!! Did I say FOUR and ONE HALF years??? DANG!! After twenty-one years of marriage and now ZIP.NADA.ZILCH...I deserve an SI medal or something!!)


time2grow posted 10/27/2012 09:32 AM
I donít know about a medal but Iím sure someone will make you a cupcake at your 5-year anniversary.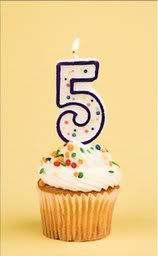 [This message edited by time2grow at 9:32 AM, October 27th (Saturday)]
Dreamboat posted 10/27/2012 15:13 PM
I was told to be considered a born again virgin - you need to abstain for 7 years.
hell, I am almost there... Maybe I can sell my born-again virginity on the internet for 6 figures!!



Kajem posted 10/27/2012 20:31 PM
Fun Fact:
Walt Disney had an airstrip for his private plane (jet?) constructed at WDW the rumple strips on the runway were spaced so they played the tune to Zip-a-Dee-Do-Dah.
pjkmkjm23 posted 10/29/2012 12:56 PM
Well, I think I'm exactly 6 months today *sigh*
I don't like the way I catch myself staring at furry mittens lately

risingfromashes posted 10/29/2012 15:25 PM
Damn! I enjoy the camaraderie and drinks but I have got to get off this bus! It is getting close to 4 years and the sex with ex was as exciting as getting a flu shot!
[This message edited by risingfromashes at 6:35 PM, October 29th (Monday)]
NoTriangles posted 11/8/2012 10:59 AM
Are we in Australia yet???
Also, it looks like reallystruggling hopped off but now we need to pick her back up at the next stop.
I'll start mixing some martinis for her welcome back party!!
Chili posted 11/22/2012 09:21 AM
Guessing the bus stalled out trying to make it to Australia, so I thought I would bump it up and see if we could get it jump-started (yes, let's all pun) again. Plus, nothing goes with turkey like a bus ride.
Woot woot?
ManBearDivorce posted 11/22/2012 23:11 PM
7 months and counting. Im going try one year before I really feel like getting off the bus. I want to see new Zealand after Australia!!!
cmego posted 11/23/2012 07:40 AM
I guess I'm back here too. Sigh. 5 months now and no prospects in sight. Oh well, the last dry spell was 14 months.

flygirl123 posted 11/23/2012 08:25 AM
Two years. Mixed emotions about this one. But anything is better than being with a cheat and a liar?!?!?
time2grow posted 11/25/2012 18:58 PM
I just saw this and after dying of laughter, I had to share it with the bus. I donít know about anyone else but I find some days itís truer than most.

btw, can we change the radio station?

cmego posted 11/25/2012 19:23 PM
Seriously. Most of my girlfriends are either married or in relationships. When they talk about sex, my response is now:
"Shhhhhh. I'm beginning to get antsy. Just.....shhhhhh."

gma56 posted 11/25/2012 19:24 PM
Love the sign Time2grow !!
I'm still on the bus but refuse to again drive the damn thing, that would mean I am accepting my fate. I am NOT here forever.
I'm NOT!
I'm NOT !!

I'm starting a rebellion !
I HATE THE BUS !!
There I said it and I feel so much better than hiding the truth.

I will say the company is good and we do have fun but...



Gma
time2grow posted 11/25/2012 22:39 PM
Thank-you gma!
I just realized I used the wrong die/dye. Thank gawd the grammar naziís are leaving me alone, Iím a creative speller to begin with.

NoTriangles posted 11/26/2012 06:35 AM
Bad spellers of the world ...... UNTIE!!!

h0peless posted 1/28/2013 17:57 PM
I just realized that I passed 6 months a little over a week ago. Does that cover my fare?
CharlieFoxtrot posted 1/28/2013 18:06 PM
9 months... Can I get off now? (That's what she said) oh damn, she's got jokes...
Scoot over gma, I'm sitting by you!! Rebellion is just my game
nowiknow23 posted 1/28/2013 21:36 PM
Does that cover my fare?
Consider yourself "on board" h0peless. Congratulations, I'm sorry.

Pages: 1 · 2 · 3 · 4 · 5 · 6 · 7 · 8 · 9 · 10 · 11 · 12 · 13 · 14 · 15 · 16 · 17 · 18 · 19 · 20 · 21 · 22 · 23 · 24 · 25 · 26 · 27 · 28 · 29 · 30 · 31 · 32 · 33 · 34 · 35 · 36 · 37 · 38 · 39 · 40 · 41 · 42 · 43 · 44 · 45 · 46 · 47 · 48 · 49 · 50