You are not logged in. Login here or register.
Attention all bus riders!
Pages: 1 · 2 · 3 · 4 · 5 · 6 · 7 · 8 · 9 · 10 · 11 · 12 · 13 · 14 · 15 · 16 · 17 · 18 · 19 · 20 · 21 · 22 · 23 · 24 · 25 · 26 · 27 · 28 · 29 · 30 · 31 · 32 · 33 · 34 · 35 · 36 · 37 · 38 · 39 · 40 · 41 · 42
newnormal posted 6/18/2013 18:54 PM
Yeah the bus is moving again. Here I thought I was the only one riding.
Pass the salt shaker and the lime please. Whoo hoo party on!
AussieMum posted 6/19/2013 00:50 AM
New passenger hopping aboard! I should have joined the party 10 months ago.
I think I'll be here for a while :)
fraeuken posted 6/19/2013 00:56 AM
hit-by-a-train, so glad to know.


7yrsflushed posted 6/19/2013 09:09 AM
I wondered where this thread went. Well time to hop on board as well. Been 1 year for me and since STBX is moving out this Friday I think I will enjoy the ride for awhile. Someone point me to the tequila dispenser.
allatsea posted 6/19/2013 10:13 AM
Has anyone thought that with all these BS's on buses that there is opportunity for the BW and BH bus to collide?!
fadedrainbow posted 6/19/2013 10:22 AM
It's been since 2008, I've been hiding under the passenger seats all this time! I'm shy.

thebighurt posted 6/19/2013 13:24 PM
I was just looking for this a week or so ago. Wondering if we are heading anyplace exciting for summer vacation....?
Is the driver still awake or are we parked??
Compartmented posted 6/19/2013 16:56 PM
I was driving for awhile....am I still at the wheel? Sorry.
Let's go to the mountains...too hot for the beach.
Destination Austria!
Compartmented posted 6/22/2013 18:23 PM
It's awful quiet on the bus! Where to next?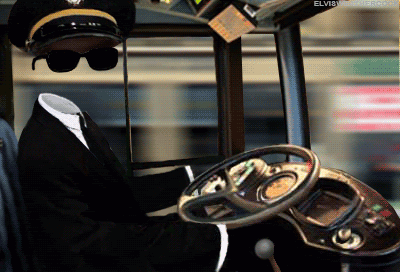 [This message edited by Compartmented at 6:23 PM, June 22nd (Saturday)]
harry&george posted 6/22/2013 19:36 PM
Ok, I should have been here ages ago, it's been more like 17 months for me.
Please no bumpy roads in these tight jeans!!

OnceInALifetime posted 6/23/2013 17:17 PM
It's awful quiet on the bus! Where to next?
The planet Vulcan. I think there are some pon farr rituals that are far overdue.
I know I'm over the edge; I initially read the last poster's name as horny&george

roughroadahead posted 6/23/2013 17:30 PM
Remind me... how long does it have to have been to be bus-eligible?
Three months... and that was an ill-advised, post-S bakery opening.



Sad in AZ posted 6/23/2013 21:25 PM
You have to 'go without' for six months before you can board.

She11ybeanz posted 6/23/2013 21:28 PM
Going on 14 months here!!! Good thing I did some Spring cleaning around the house this weekend....the cobwebs are really building up!!














Must Survive posted 6/23/2013 23:17 PM
Been on the bus for 19 months. I hope it is like riding a bike and that I remember what to do if I ever get lucky

Compartmented posted 7/5/2013 17:35 PM
FaithFool posted 7/5/2013 17:55 PM
Pass the limes, salt and tequila please. I just passed the five year mark.
Does that come with a medallion of some kind or what?

WakingFromADream posted 7/5/2013 19:56 PM
Hi, I'll take that comfy seat by the window. And make mine a double, thanks.
heartbroken_kk posted 7/6/2013 14:59 PM
Five years FaithFool?

I think you should at least get five swings at the piņata over here at ice chest.

After you take your shot, of course



WakingFromADream, you want that with rocks and salt, or blended? I grabbed a blender at the last stop cuz it's too damn hot in here!





OnceInALifetime posted 7/6/2013 17:58 PM
Just a warning to stay away from the salivating man in the far corner who's been shackled to his seat the past 5 years. Do not engage. He's gone mad and is extremely dangerous.
Pages: 1 · 2 · 3 · 4 · 5 · 6 · 7 · 8 · 9 · 10 · 11 · 12 · 13 · 14 · 15 · 16 · 17 · 18 · 19 · 20 · 21 · 22 · 23 · 24 · 25 · 26 · 27 · 28 · 29 · 30 · 31 · 32 · 33 · 34 · 35 · 36 · 37 · 38 · 39 · 40 · 41 · 42