SurvivingInfidelity.com
®

> Fun & Games

You are not logged in. Login here or register.
Anyone want to start a 2014 picture thread?
Pages: 1 · 2 · 3 · 4 · 5 · 6 · 7 · 8 · 9 · 10 · 11 · 12 · 13 · 14 · 15 · 16 · 17 · 18 · 19 · 20 · 21 · 22 · 23 · 24
jjct posted 4/10/2014 14:28 PM
Thank you guys!
Made my day!


Dobegirl posted 4/11/2014 12:12 PM
Ohhh I just love peeking in on this thread to see all the beautiful new faces!


Nora - your smile is absolutely contagious. And I love your glasses, very hip!
SD - your not vintage cause you look so damn young. Your gorgeous!
JJ - your family is beautiful. I can't wait to have some grandkids so I can do that belly-kissin giggle-makin

Nice to see everyone and put a face to the name

Fireball72 posted 4/11/2014 14:26 PM
Don't know if it matters, but for the few that know me, I just wanted to share my accomplishment - I've lost 117 pounds in the last 2 years, and I just did a "before and after" shot. The "before" is me 6 months ago, the "after" is 2 weeks ago. I was shocked at the difference (40 pound loss)!!!
I also went blonde. :)
norabird posted 4/11/2014 14:44 PM
Wow Fireball, lookin' good!
ajsmom posted 4/11/2014 14:49 PM
That is freaking awesome, Fireball!
Woo Hoo!
I seriously thought at first those were two different people!
Way to go!
Take2 posted 4/11/2014 14:54 PM
Eldest dd and I in Iceland on a northern lights excursion. We didn't see them....this time!
Me...in blue. Bucket list: Iceland - check!
[This message edited by Take2 at 3:05 PM, April 11th (Friday)]
simplydevastated posted 4/11/2014 15:41 PM
Thank you Dobegirl!

Fireball! That is awesome! You look amazing. I love the blonde

Take2, I love the scenery. I had to switch plans in Iceland once. I wish I had enough time to go and explore.
jjct posted 4/11/2014 16:08 PM
Again Thanks Dobe!
My youngest is coming down for the weekend YAY! I'll get some more pics...
Fireball, I'm with ajs - that is 2 different people!


Take2 - beyootiful! Bucket list for sure!
kernel posted 4/11/2014 17:03 PM
From a recent trip to Montana - that's the Yellowstone River behind me. You can see the motorcycle trails on the hills across the river. There were some CRAZY people over there riding up and down them.
*poof
[This message edited by kernel at 8:00 PM, July 21st (Monday)]
Take2 posted 4/11/2014 17:23 PM
Scenery...? Gulfoss was amazing! This scene is supposed to be featured in A Game of Thrones this season.
[This message edited by Take2 at 5:26 PM, April 11th (Friday)]
jjct posted 4/13/2014 18:47 PM
As promised. Me and my youngest son he came down for a visit this weekend, we hung out, played chess, watched moovies. So mellow.
.
.

jjct posted 4/13/2014 18:50 PM
Went to a local art show. These are ceramic, thought you guys would like this:
.
.

nowiknow23 posted 4/13/2014 19:14 PM
So many great pics!

SoVerySadNow posted 4/13/2014 19:29 PM
It's nice to see everyone!

Tred posted 4/13/2014 20:30 PM
JJ - awesome picture of you too - love the Fedora starter kit on your son!
jo2love posted 4/13/2014 20:44 PM
Jjct, what a great pic of you and your son!

woundedby2 posted 4/13/2014 21:19 PM
jj, your boys are certainly both handsome young guys! And those grand daughters are gonna be heartbreakers for sure.
LosferWords posted 4/13/2014 22:02 PM
Walking the dogs in the snow a couple of hours ago. I look kind of peeved, but I was actually happy to get some fresh air even though it was 20 degrees and snowing sideways.
Is it spring yet?
*poof*
I figure this pic is a good substitute: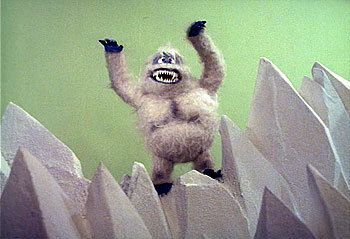 [This message edited by LosferWords at 8:58 AM, April 16th (Wednesday)]
jjct posted 4/14/2014 06:57 AM
Losfer, dang! that's gotta be your "winter's too freaking long"-face!



I'm sorry, it's def not like that down here!
Dert -
Fedora starter kit!




simplydevastated posted 4/14/2014 10:18 AM
Losfer, that is wrong on so many levels. OMG!

Should I not tell you that it's 70 in MA today?
Pages: 1 · 2 · 3 · 4 · 5 · 6 · 7 · 8 · 9 · 10 · 11 · 12 · 13 · 14 · 15 · 16 · 17 · 18 · 19 · 20 · 21 · 22 · 23 · 24