SurvivingInfidelity.com
®

> Fun & Games

You are not logged in. Login here or register.
Anyone want to start a 2014 picture thread?
Pages: 1 · 2 · 3 · 4 · 5 · 6 · 7 · 8 · 9 · 10 · 11 · 12 · 13 · 14 · 15 · 16 · 17 · 18 · 19 · 20 · 21 · 22 · 23 · 24
Faithful w/Love posted 7/25/2014 14:08 PM
Poof
[This message edited by Faithful w/Love at 1:29 PM, July 27th (Sunday)]
h0peless posted 7/25/2014 14:11 PM
Faithful, you look a lot younger than 40. beautiful family!
[This message edited by h0peless at 2:13 PM, July 25th (Friday)]
Faithful w/Love posted 7/25/2014 14:13 PM
Now can I delete these pics after awhile? I put them out here so some of our SI peeps can see???
LosferWords posted 7/25/2014 14:15 PM
Faithful - You can go back in and edit whenever you are done sharing. Some members replace the image with the word *poof* when they are done.
Beautiful family. You all look great!!!

Faithful w/Love posted 7/25/2014 14:16 PM
Thank you! and thank you for letting me know.

Faithful w/Love posted 7/25/2014 14:19 PM
Thanks Hopeless that means a ton! I hate getting older but what are you gonna do. lol
JanaGreen posted 7/25/2014 15:12 PM
Faithful you are beautiful and have a beautiful family!
yearsofpain25 posted 7/25/2014 15:18 PM
What a beautiful family you have there Faithful. You look like one proud mama and you should be!

Lionne posted 7/25/2014 15:41 PM
Totally gorgeous, all of you, but that grandbaby! Oh, I so want one, don't care how old, what gender, or even if I only get them part time!
Just a doll!
looking forward posted 7/25/2014 22:32 PM
Celebrating 1900 days of sobriety a couple of weeks ago; getting ready for my future DIL's wedding shower.
[This message edited by looking forward at 10:34 PM, July 25th (Friday)]
Faithful w/Love posted 7/25/2014 23:51 PM
Looking so beautiful. Congratulations on your soberity. You have to feel so proud. I am for you!
movingforward777 posted 7/26/2014 00:22 AM
1900 days (plus)...AWESOME....good for you.....my SO celebrates 20 years this Sept. One day at a time....
You look lovely in your picture!....HUGS

gonnabe2016 posted 7/26/2014 00:30 AM
FwL -- your kids are gorgeous.

And congrats, looking forward, on your 1900 days of sobriety....that is quite an accomplishment.
[This message edited by gonnabe2016 at 12:32 AM, July 26th (Saturday)]
MrsRussia posted 7/26/2014 06:57 AM
zip-lining in Costa Rica in June
Sad in AZ posted 7/26/2014 19:54 PM
Just an update on DGS; he's 5 months old now and starting to eat cereal; god knows he must need it--he's growing like a weed!
Cereal face

So big!
And an update on me in my happy place--by the lake
Jrazz posted 7/26/2014 20:01 PM
Looking great everyone!
Fw/L, I already knew how cute you are (

) but your kids and grandbaby? Gorgeous!

Sazzy - I'm lucky I get daily shots of your littlest guy. He's such a muffin!

Want2help posted 7/26/2014 23:55 PM
looking forward, congrats on 1900 days! And I must say, I LOVE your outfit. So classy!
Faithful w/Love posted 7/27/2014 11:25 AM
Sad in AZ,
Your grandbaby is so cute!!! I can tell you are a proud grandma. And your looking wonderful.
norabird posted 7/28/2014 09:45 AM
Oh my gosh, DGS is already five months! Cutie.
gypsybird87 posted 7/28/2014 13:34 PM
Me and my little boy. First time attempting to load a photo. I hope I'm doing this right!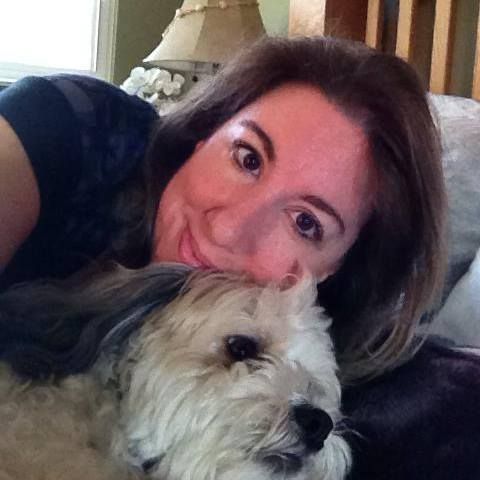 ETA: apparently not. *sigh* dammit.
ETA again: Success! Yay!

[This message edited by gypsybird87 at 1:42 PM, July 28th (Monday)]
Pages: 1 · 2 · 3 · 4 · 5 · 6 · 7 · 8 · 9 · 10 · 11 · 12 · 13 · 14 · 15 · 16 · 17 · 18 · 19 · 20 · 21 · 22 · 23 · 24