....was channel surfing a few minuts ago....

TCM is showing all of Esther Williams' films (no repeats) starting at 8:00 p.m. tonight, EDT.
...looking forward to catching some of them...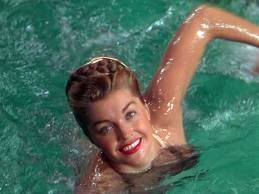 Memory and hope; one looks backward, and the other forward; one is of today, the other of tomorrow. Rose Kennedy once said, "Birds sing after a storm; why shouldn't people feel as free to delight in whatever sunlight remains to them."