OK help the clueless again.

This is the dress I got for our fancy dinner Friday: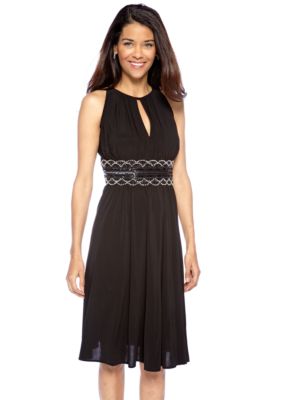 Let's all take a moment and pretend I look like that model in it.

And I know that really high heels would look awesome with this, but I'm awkward at best in heels and paired with wine really high heels would be dangerous.
I just found some pretty heels that I can actually walk in easily and that are comfy! Here they are:
Would these look ok with my dress or do I really need black? The shoes are darker in person than in that pic - more pewter than silver. I also bought a chunky pewter bracelet to wear.
Also, my toenails are blood-red. What color fingernails would look good?
ETA: Please and thank you!