Just had to share some photos of my hockey obsessed kids. We are lucky to have an AHL team in our town, and they had a special event for season ticket holders last night. Could not have met a nicer group of young men who were great with the kids.

DD12 has been in luuuuuuv with one for two years and finally got her picture with him.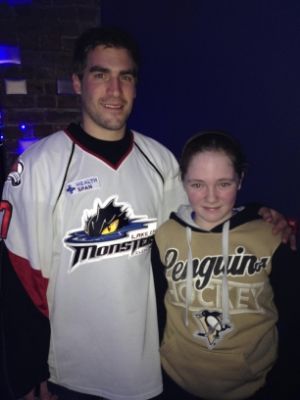 DS9 wanted to talk all about hockey fights and injuries from errant pucks.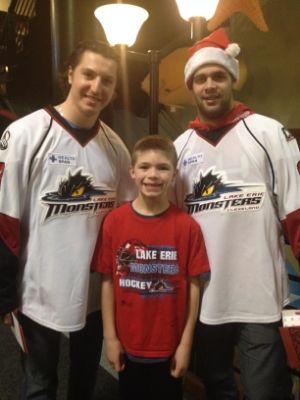 And while the AHL team is cool, DD REALLY saves her passionate love for the Pittsburgh Penguins and Sid the Kid Crosby. She carried that theme into our Christmas cookie decorations.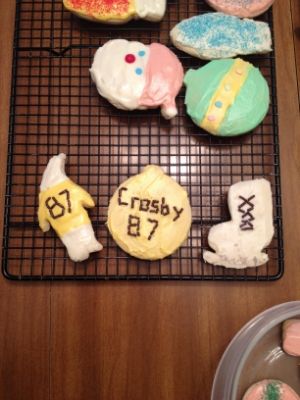 Never in my life would have guessed we'd become a hockey family, but I love it!