You are not logged in. Login here or register.
Attention all bus riders!
Pages: 1 · 2 · 3 · 4 · 5 · 6 · 7 · 8 · 9 · 10 · 11 · 12 · 13 · 14 · 15 · 16 · 17 · 18 · 19 · 20 · 21 · 22 · 23 · 24 · 25 · 26 · 27 · 28 · 29 · 30 · 31 · 32 · 33 · 34 · 35 · 36 · 37 · 38 · 39 · 40 · 41 · 42 · 43 · 44 · 45 · 46 · 47 · 48 · 49 · 50
tlartclark posted 9/11/2012 21:23 PM
permanent b/c here when second one was born
and pass me a large rum drink

Amazonia posted 9/11/2012 22:10 PM
With all the bobs floating around this place, I hope the bus has some privacy screens.

SouthernGal posted 9/12/2012 06:40 AM
It is a magical bus to be sure - privacy screens, toilets, showers, unlimited passengers ... Amazing!
I'm still here so pass me the coffee creamer and try these pumpkin cinammon rolls!
kernel posted 9/12/2012 18:07 PM
Mmmmm, pumpkin cinnamon rolls. Save some for tomorrow morning! I don't like sweets with my booze. I want to try one of those Twisted Teas - anyone else?
Compartmented posted 9/13/2012 22:29 PM
Pass me one of those cinnamon rolls! Did you bake them yourself?
Makes me think of fall...are we ready to leave the beach? Head somewhere to see the fall colors?
Vermont? Coast line drive or interstate? It might take a while if we go up the coast, but we can stop for lots of great seafood.
Kajem posted 9/13/2012 23:11 PM
Pub crawl up the coast.... local diners too.
Twisted teas... I like Long Island Iced tea - does that count as twisted?
Pumpkin cinnamon rolls... wow.. they could be my new favorite. Is the recipe here somewhere?
do they have cream cheese icing????
tlartclark posted 9/14/2012 05:38 AM
Kajem
I do have a pumpkin cinnamon roll recipe and they are yummy. The recipe I have has a caramel frosting.
Now I am thinking a roll with a little Irish coffee, awesome brunch!

Compartmented posted 9/21/2012 18:27 PM
Does anybody else want to drive?? There seems to be some chatter about my drivin' down in "Fun and Games" on page three of the Stupid Picture Friday thread.
Just because a few wheels left the ground...that's not so bad, right? We are all just havin' fun!
Chili posted 9/28/2012 21:55 PM
I swear, I take a few days nap on the bus and everything happens.
Broken: how did you find that picture of NIK? I swear, she wears those damn pink boots everywhere.
And HappilyUnmarried: Are you sure all you've been sharing with BOB is a seat? Just sayin'.
gma56 posted 9/29/2012 21:39 PM


I'm going to be working in a mostly male dominated area.(Not with them or for them) Ummm maybe there might be a chance of meeting someone someday.
Not holding breath because I've been BOB shopping.

I would love to be in the mountains right now or East coast.
My favorite time of year.


gma
fraeuken posted 9/30/2012 14:03 PM
On the bus, riding down Highway 1 in California. So much scenery and beauty, staying on the bus for a bit might not be that bad after all. Picked up a nice Cabernet in Napa, cheers to all of you.
Why?? posted 10/12/2012 13:47 PM
Really feeling the need to get off the bus

It's been too long and the last makeout session was with the poofer...boo...How are the rest of the bus riders doing this Friday?


Amazonia posted 10/12/2012 14:00 PM
Does my annual Women's Wellness appointment count? That was this week.

TrulyReconciled posted 10/12/2012 14:46 PM
Just sayin' ...

[This message edited by TrulyReconciled at 2:49 PM, October 12th (Friday)]
Kajem posted 10/12/2012 14:50 PM
I am really craving (besides getting off the bus) Apple cider.. spiced with spiced rum and cinnamon stick.

Enjoying the fall colors, I live in a state with only 2 seaaons, summer and mosquito.
Take2 posted 10/12/2012 14:54 PM
Okay that Bob.be bus is a short bus -- just wrong on too many levels!!


tornasunder posted 10/12/2012 15:37 PM
Polo. 3 years, 10 months, 6 days (not counting or anything) but I think I am getting off of this bus tonight.
HappilyUnMarried posted 10/13/2012 14:59 PM
Actually guys, with all that BOB action happening I think we need this bus...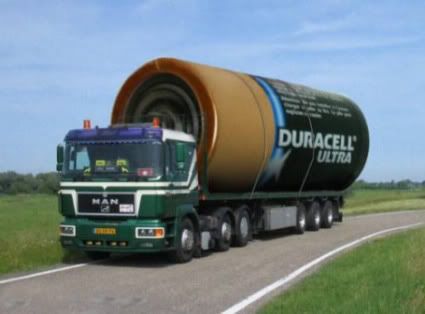 click4it posted 10/13/2012 15:07 PM
Polo flipped me off so many times, I decided to get on a plane instead.
time2grow posted 10/14/2012 09:23 AM
Iíve seen this thread several times and kept wondering what could be so exciting about riding a Twinkie. So after reading several pages . . . sh** Iím here. 2 years and 9 months I think, or is it 3 years and 9 months. Iíll have to work out the math later. This is depressing, itís been so long I donít know if things still work the way they should.

Pages: 1 · 2 · 3 · 4 · 5 · 6 · 7 · 8 · 9 · 10 · 11 · 12 · 13 · 14 · 15 · 16 · 17 · 18 · 19 · 20 · 21 · 22 · 23 · 24 · 25 · 26 · 27 · 28 · 29 · 30 · 31 · 32 · 33 · 34 · 35 · 36 · 37 · 38 · 39 · 40 · 41 · 42 · 43 · 44 · 45 · 46 · 47 · 48 · 49 · 50