You are not logged in. Login here or register.
Attention all bus riders!
Pages: 1 · 2 · 3 · 4 · 5 · 6 · 7 · 8 · 9 · 10 · 11 · 12 · 13 · 14 · 15 · 16 · 17 · 18 · 19 · 20 · 21 · 22 · 23 · 24 · 25 · 26 · 27 · 28 · 29 · 30 · 31 · 32 · 33 · 34 · 35 · 36 · 37 · 38 · 39 · 40 · 41 · 42 · 43 · 44 · 45 · 46 · 47 · 48 · 49 · 50
Kajem posted 6/29/2014 22:35 PM

But now, I have decided that I am no longer a "Bus" rider. I am now driving my own motor home!

I do remain open to the possibility of sharing this global adventure drive with a romantically incline other. However, counting the weeks, months, and finally years of "Bus riding" kind of depresses me. So, I like the thought of being independent. Open to possibilities. And, not missing a second of life by and by. It is a different focus. A zest for full life that is open to opportunities and adventures. BUT, not so focused on my bus seat.

Know what I mean "Bus riders"?

I get it. You want to lead this excursion. The bus and a your friends can follow you to different adventures and party when we arrive. When you find that special someone the party bus will approve, and start taking a different path.
About this motorhome, what's it like? Pics?
I had a pop up for years. I love camping, as long as I'm not sleeping on the ground and have ac.
Hugs,
K
luv2swim posted 7/2/2014 01:39 AM
The motorhome is figurative. In reality, it manifests as a "GO FOR THE GUSTO" lifestyle and is driven internally.
Over the past few years, the "Motorhome" has often taken the form of an airline tix and an airport rental car, with a destination... and a very loose route. I will certainly head off the beaten path to experience the possibilities along the way.
The "Motorhome" has also taken the form of job offerings in remote and unusual locations, that open up experiences I would not have had if I had stayed married. But too, the "Motorhome" often takes me out of my comfort zone. You know... on to unexplored roads that sometimes have "Hazards Ahead" signs! Basically, the "Motorhome" concept pushes me out of my comfort zone, to live a life I would LIKE to live, but sometimes need that extra little push to actually step into. I guess, for me, it is a mindset that places me into the drivers seat ... and the journey is EXCITING! I would like to share it with a beloved other (that is not a dog!), but if this fella and I do not meet-up, well ... I sure am having a wonderful adventure!
Kajem posted 7/2/2014 22:25 PM
I like your motorhome.... Don't forget to share your adventures!!
K
traicionada posted 7/3/2014 06:10 AM
There's a sense of pride that comes from ridding this bus

Yup! Getting off it wouldn't take that much effort but I want more and deserve it so I'll continue to sit here and enjoy the ride

curiouswiz posted 7/3/2014 08:45 AM
Oh my. More than four years on the bus and I think I'm a stowaway. I didn't buy the ticket. Sometimes it hurts but most days I'm fine with it. I want to be held close. I want whispers in my ear. I want a snuggle into my neck.
Okay! Better stop this crap now! ahahahahahaaa
Seriously; I just want a good friend and let a relationship blossom. Is that too much to ask?


nowiknow23 posted 7/3/2014 08:55 AM
Time for a holiday party on the bus!
What do you think of the new paint job?
Some snacks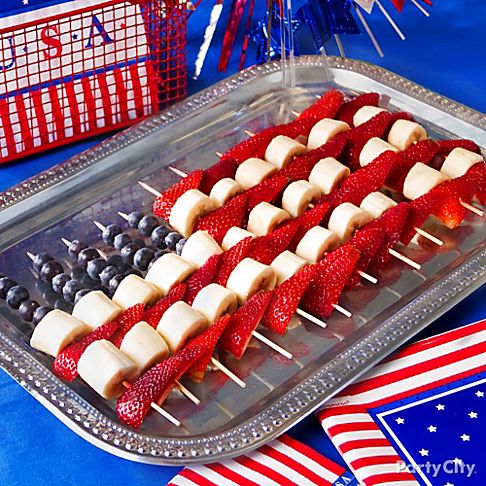 A little refreshment
poofed the drink - too darn big
Who's got the entertainment?

[This message edited by nowiknow23 at 7:38 AM, July 12th (Saturday)]
StillLivin posted 7/3/2014 23:27 PM
Yawnnnnnn, and stretching. I just woke up. Where are the drinks? When did the bus get painted???
Ahhhh, a Margarita or 3 would really hit the spot now!
Wow, the company and scenery are spectacular!
Jpapageorge posted 7/12/2014 03:25 AM
I'm a little nervous. When I pulled up SI just now, the Google Ad at the top was advertising for bus drivers. Does this mean we are just careening down the highway with no driver?

Compartmented posted 7/12/2014 07:23 AM
Mmmmmm, snacks look great! I'll have some of everything EXCEPT that pasta....I'm skeered of that! Love the new paint job!!
Party on!
nowiknow23 posted 7/12/2014 07:39 AM
When I pulled up SI just now, the Google Ad at the top was advertising for bus drivers. Does this mean we are just careening down the highway with no driver?



SAZ? You still at the wheel, honey?
tryingagain74 posted 7/12/2014 08:59 AM
A little over 2.5 years on the bus now, and although it's frustrating at times, I'm good with it. It is a lot less complicated, that's for sure.

Compartmented posted 8/30/2014 18:44 PM
A little over 2.5 years on the bus now, and although it's frustrating at times,
I don't Even want to calculate how many years I've been riding the bus! I have found out when it is more frustrating...when there's a person in your life whom you think would be
nice
!
My doc says a BOB can take care of sex, but it doesn't always work that way....
I'd really like OFF this bus! In the meantime, though, I had to rescue this thread from page 14!!! Yowza! We need a new driver.
caregiver9000 posted 8/30/2014 19:10 PM
How do you know you've been on the bus too long?
When reviewing this thread and reading "getting off" the bus makes you snicker like Beavis and Butthead...

nowiknow23 posted 8/30/2014 19:42 PM
I have NO idea what you're talking about cg.
ProbableIceCream posted 8/30/2014 21:52 PM
shiloe posted 8/30/2014 22:09 PM
.....Sigh......
Polo

9years posted 9/1/2014 01:10 AM
Sounds like the driver should start taking the scenic route! LOL. If not I'll drive, but I stop lots, ya know for pictures, bathroom breaks etc

Riskybusiness posted 9/1/2014 01:27 AM
I am on the bus. 1 year now.
*sigh. Longest stint since ex and I began at age 16!
No end in sight, and I am currently ok with that.
Kajem posted 9/1/2014 12:57 PM
9years,
Any driver that stops for bathroom breaks is ok with me.
Marco!!!


Lola2kids posted 9/3/2014 12:49 PM
I just passed the 3 year mark.
I don't even have a relationship with BOB anymore.
I think I need a really big drink.

Pages: 1 · 2 · 3 · 4 · 5 · 6 · 7 · 8 · 9 · 10 · 11 · 12 · 13 · 14 · 15 · 16 · 17 · 18 · 19 · 20 · 21 · 22 · 23 · 24 · 25 · 26 · 27 · 28 · 29 · 30 · 31 · 32 · 33 · 34 · 35 · 36 · 37 · 38 · 39 · 40 · 41 · 42 · 43 · 44 · 45 · 46 · 47 · 48 · 49 · 50