SurvivingInfidelity.com
®

> Fun & Games

You are not logged in. Login here or register.
Texas State Fair G2G - 10/17-10/19!! (Pics starting Page 14)
Pages: 1 · 2 · 3 · 4 · 5 · 6 · 7 · 8 · 9 · 10 · 11 · 12 · 13 · 14 · 15 · 16 · 17 · 18
Aubrie posted 10/22/2014 10:39 AM
No red Xs here either.
I think it depends on the device or OS you're on. When I use my Kindle (it's a dinosaur) I can't get any pictures to load. Yet on my smartphone, everything works swimmingly.
MadeOfScars posted 10/22/2014 11:00 AM
Moar pics:
Gypsybird87 petting a police horse. Notice how the cops don't seem to mind
Yet when Tred does the same, he's under a much more watchful eye
JJ Being JJ once more at Saturday dinner
...and even the buildings in Southlake find us all amusing
Jrazz posted 10/22/2014 11:54 AM
OMG Ebola masks!


Too soon?


SS - how gorgeous is your daughter?!?! Cute patoot!
Lucky2HaveMe posted 10/22/2014 12:05 PM
I saw a blurb this morning that the TX fair set a new record for food sales... Hmmmmm... coincidence that SI was there..... I think not!

Wish I was there...
sparkysable posted 10/22/2014 14:18 PM
It was so awesome to meet everyone! I would recommend to everyone to definitely go to a GTG when you get a chance. (Even though I almost backed out when I thought DS wasn't coming

) and as I was walking up to the house, I was like "What am I doing? This is so weird! This is SOMEONE'S HOUSE!" But after the panic subsided and the few minutes of awkwardness at first went away, it was definitely worth it! I am SO VERY GLAD that I went and was able to meet so many of you, and I really hope to see you all again sometime!
[This message edited by sparkysable at 2:24 PM, October 22nd (Wednesday)]
gypsybird87 posted 10/22/2014 15:15 PM
Finally returned home from Texas last night. What a fantastic trip! Here are some photos:


Friday night dinner. DS and me.

Me and my awesome dance partner Moo

JJ is king of the mountain!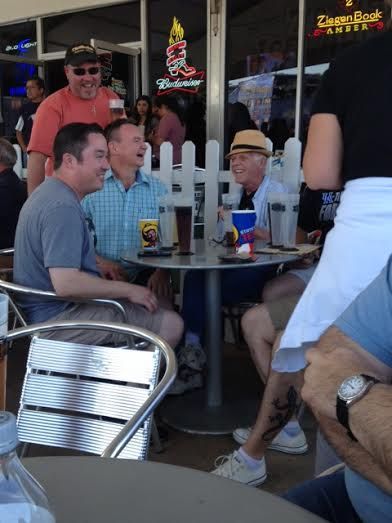 The amazing men of SI! All having a great time.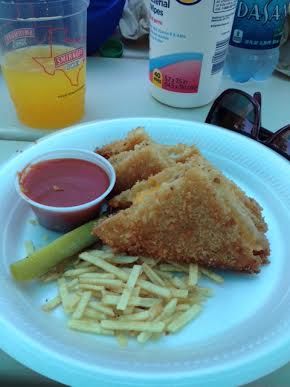 Lunch at the Fair: deep fried cheese sandwich. So yummy!!!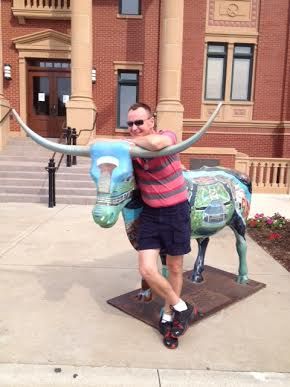 Tred was feeling a bit horny...

The notorious ultrasonic Tred shriek can also cause heart attack at close range. Poor MoS!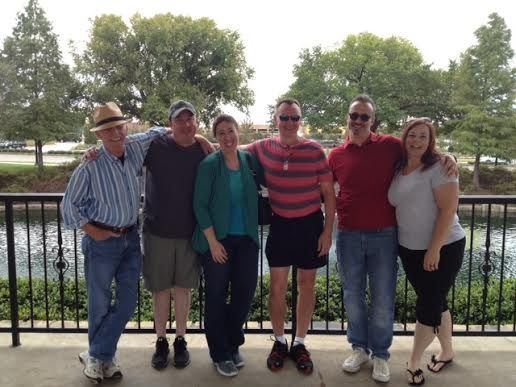 Group from the final Sunday morning brunch: JJ, MoS, me, Tred, HT, and Woes. Taking the photo was Tracionada.

Miss you all already!!!

sparkysable posted 10/23/2014 07:27 AM
the TX fair set a new record for food sales... Hmmmmm... coincidence that SI was there..... I think not!
We can neither confirm nor deny that we may or may not have had something to do with that.

MadeOfScars posted 10/24/2014 11:38 AM
I, I don't want to finish it. If I don't finish it, then the g2g isn't really, truly over, right? But its soooo good. Thanks again WOES for the awesome baked goodies.
Pages: 1 · 2 · 3 · 4 · 5 · 6 · 7 · 8 · 9 · 10 · 11 · 12 · 13 · 14 · 15 · 16 · 17 · 18