SurvivingInfidelity.com
®

> Fun & Games

You are not logged in. Login here or register.
Happy Birthday DragnHeart !!!!!!!!!!
Cephastion posted 11/27/2019 12:30 PM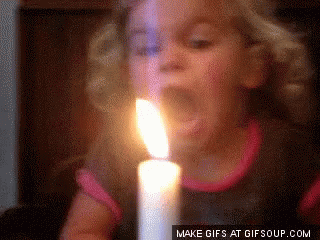 And Good Luck blowing out those candles with that firebreathing aspiration of yours, DragnHeart!
[This message edited by Cephastion at 12:41 PM, November 27th (Wednesday)]
BearlyBreathing posted 11/27/2019 13:03 PM
DragnHeart posted 11/27/2019 15:08 PM
Thank you!!!
Ya it's always been a wonder of mine. How would a dragon blow out candles lol.
My huge layered triple chocolate cake will be made on saturday by wh and the kids. As well as a day out shopping for clothes. Woohoo. Apparently when we were out last and then kids and wh went "browsing" while I food shopped, they were picking out clothes they wanted me to try on this weekend lol.
Chrysalis123 posted 11/28/2019 09:33 AM
Snapdragon posted 11/28/2019 19:10 PM
Happy birthday, Dragn! Thank you for all the SPF work you do to keep us laughing.

thebighurt posted 11/28/2019 19:41 PM
Happy, Happy Birthday, Dragn!

WalkinOnEggshelz posted 12/1/2019 12:40 PM
Happy belated birthday. I hope you had a wonderful shopping trip!
little turtle posted 12/2/2019 08:45 AM
Hope you had a great birthday weekend!!
lieshurt posted 12/2/2019 14:25 PM