You are not logged in. Login here or register.
10,000th Post, Itís a Journey
Pages: 1 · 2
Skan posted 11/12/2017 17:31 PM
Well, what a long, strange journey this has been since June 10, 2012. Iíve recently looked back to my very first post, and Brandon808 was the first person who ďtalkedĒ to me. Two days later, lillies21 came onto the board. On the 13th, we saw our MC, and at our second session with him, the fact that I have Dissociative Identity Disorder was disclosed. Iíd only told two other people in my entire life that, and neither has been a part of my life for decades. On my post about going to the MC, I met SerJR. As I scrolled down the lists of old posts, I see so many names of people who reached out to me. People who have come and gone. People who are still here. People who drop in occasionally. A chain of people, a community, who extended their hands to yet another human in pain. Virtual holding of hands, passing of tissues, upheld hands saying yeah, I feel/felt that way too. People holding other people up, and being held up.
I scroll through the years of posts, and I see the high spots and the low spots in the quest for reconciliation. Many, many low spots in the beginning, then a trickle of better spots, up and down, round and round, bottoming out, pulling up a bit, and then steadily climbing upwards. Going from IHS and having divorce papers, to supporting each other through separate cancer scares, and him finally, finally, giving up his desperate *need* for porn and climbing out of that hole, pun intended. Dedicating ourselves to planning on retirement together, selling our big house and purchasing/remodeling our retirement home. Planning our vow renewal and on a foggy June morning, standing on the beach with our oldest friends recommitting ourselves back to each other. Sitting today, MrSkan (with kitty assistance) reading the paper, while Iím typing here.
I look also and see my opening up on SI. Developing relationships with posters who call to me. Welcoming them, commiserating with them, laughing with them privately, pouring out my needs and listening to theirs. Meeting some of them in person. Saying goodbye, when they feel that itís time for them to go. Taking chances on SI that I would not/have not taken in real life. Coming out to all of you about the DID, and receiving both support and some really good questions about what that experience feels like. (BTW, that WAS going to be my 10,000th post. Guess it was premature Post-jectulation!

) Being approached to be a Guide (and I am still amazed that the server didnít get hit by a bolt of lightning there). Having the full encouragement of MrSkan to go for it. And getting invited into The Ditch wherein the Guides lurk.
I owe SI a huge debt of gratitude. I donít think that I would be where I am today, without it. Yeah, I know I would have survived. No doubt about that. But would I have been where I am, today? Doubt it. Iíve often said that SI is a well in the endless desert, filled with water to nourish the body and soul. All you need do is dip the bucket in and drink until youíre filled. Itís free for the taking you can take as much or little as you want.
Drink deeply, and be nourished.
Phoenix1 posted 11/12/2017 17:49 PM
Congrats on so much more than just your 10,000th post!!
But that is awesome, too!!

WalkinOnEggshelz posted 11/12/2017 17:51 PM
Beautiful Skan.
It's amazing to see how far you have come from that very first post, isn't it?
10,000 is a whole lot that you have given to this amazing community!
Thank you for all you do!
Oldwounds posted 11/12/2017 18:02 PM
Very cool update Skan.
And thanks for staying for 10,000 posts to share your experiences!
Dorothy123 posted 11/12/2017 18:04 PM
10,000 post !
Goodness!
*Dorothy bows down to Skan !"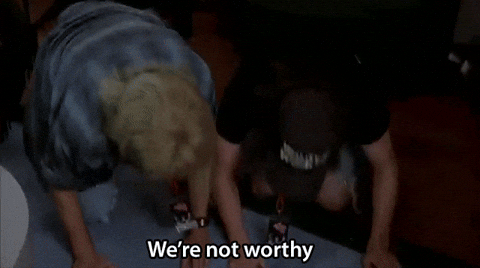 Notthevictem posted 11/12/2017 18:10 PM
Glad you're here with us Skan!
I never for a second doubted you would get to 10k posts. Skary Skan, who chews on buttlets, carries a castration device, and taught me the meaning of barking spider is an unstoppable force of... well not nature, but something else to be sure.
I want you to know the help you've provided me personally and that I've seen you provide to others along the way is a great thing. I won't say a good thing though, because if I had to peg you on the scale of good vs evil, I wouldn't want to risk you taking offense. You see, I value my testicles.
I'd say more soft and fluffy heartwarming things about how great you are but it'd be like trying to put arm floaties on a tank. The tank isn't stopping and it sure as hell doesn't need me to build it up.
Thank again for all that you do and all your hard work. Please don't shoot me.
[This message edited by Notthevictem at 11:23 AM, November 14th (Tuesday)]
sunwillshine posted 11/13/2017 09:20 AM

many thanks!
sisoon posted 11/13/2017 09:25 AM

thatbpguy posted 11/13/2017 09:42 AM
10,000 posts tells me that either you're truly a super SI hero, or, need to get a life.

I am 110% positive it's the former.
Congrats!

Unhinged posted 11/13/2017 09:46 AM
Skan, you're awesome.
I'm also overwhelmed by the incredible support and guidance I've received from SI members. Some of these members have been there for me for over two years, answering thread after thread, through every crazy turn and twist on this journey from heart break to R to healing and beyond.
Thank you for all you've done to help me and for your dedication to SI.
hopefulkate posted 11/13/2017 12:07 PM
Thank you for your support and for sharing! I have GREATLY benefited from your bravery in sharing your path with DID. It has helped me tremendously, and just say - wow, that is one super awesome lady!!
Yes...I am a wordsmith.

shellbean posted 11/13/2017 13:12 PM
Thank you for your posts; for your insight. Thank you for working on SI to help so many desperate souls.
SerJR posted 11/13/2017 17:09 PM



What a weird, wild, and wonderful journey, isn't it?
And when you look back, you can see how much crazier, how much darker, and how much better it really was, all at the same time.
And the most amazing thing about it all... is finding out who we truly are capable of growing to be.
You're an inspiration to all of us... and you deserve to be where you are today.
Thank you sincerely for everything you do here.



Notthevictem posted 11/14/2017 11:23 AM
I can't imagine 10,000 posts. that's crazy.
Dorothy123 posted 11/14/2017 11:27 AM
NTV, you are just three post away from 10,000!

Unhinged posted 11/14/2017 12:39 PM
He's afew posts shy of a full deck, too.

somanyyears posted 11/14/2017 18:40 PM

..Congratulations Skan
10000 IS quite a milestone

I wonder how many members have reached that many posts since the beginning? A very select group out of 60000 plus members.
Keep up the good work Skan. You rock!
smy

tiredofcrying59 posted 11/14/2017 23:06 PM
You've always been very encouraging today, and I appreciate it. Thank you!
Notthevictem posted 11/15/2017 17:39 PM
hey skan, can I borrow some posts?
Unhinged seems to think I'm coming up short....
[This message edited by Notthevictem at 7:09 PM, November 15th (Wednesday)]
Skan posted 11/15/2017 19:41 PM
SerJr, you're one of the voices that I listen to, when words are spoken. Thank you so much for sticking around and being a beacon of light in the darkness.
thatbpguy, what life?

Kate, little soul-sister, much love and many glasses of whine to you! Oops, er, wine. Yeah, that's the ticket, wine. Give YouMe a fist bump of solidarity from me, eh?
NTV, your humor makes it almost, almost, worth overlooking the PigPen-like stench that charges around you, like an overactive litter of catlings, strung out on catnip. I've just got one word for you: Burdizzo!

Ya-all are the best!
Pages: 1 · 2