SurvivingInfidelity.com
®

> Fun & Games

You are not logged in. Login here or register.
Texas State Fair G2G - 10/17-10/19!! (Pics starting Page 14)
Pages: 1 · 2 · 3 · 4 · 5 · 6 · 7 · 8 · 9 · 10 · 11 · 12 · 13 · 14 · 15 · 16 · 17 · 18
traicionada posted 10/20/2014 15:51 PM
Yay! Google hands

Tred posted 10/20/2014 16:40 PM
Google hands will live on...you had to be there.
Rebreather posted 10/20/2014 16:54 PM
Great pics you guys! So happy to see another successful G2G on the books!
jo2love posted 10/20/2014 16:56 PM
Looks like a terrific g2g!!

WearingTheHorns posted 10/20/2014 16:58 PM
Looks like ya'll had a great time. I thought about trying to catch up to everyone Sat. night but I was totally wiped out after the matinee show. I'm going to have to see about trying to make the Houston g2g if I can convince myself to go there again lol.
Deeply Scared posted 10/20/2014 19:19 PM
The incredible cake made from scratch by WOES!!
TrustedHer, Inconnue, JJ, Traicionada and gypsybird87
Moo doing a photobomb...lol!!
TrustedHer, Inconnu, MH (in the front)and Sparkysable and JJ in the background.
Aggressively Handsome HT and Tred!!
Tred and Moo!!
Moo and gypsybird87 totally cutting it up!
BIG TEX!!!!
The Ford Robot...which was really cool!!
JJ and MH...he was looking for the keys to his car


Deep Fried Pecan goodness!!
Inconnu, me and WOES

The Betrayed Men's Table at the Ice House!!
MadeofScars, Tred, MH, JJ, Moo and Aggressively Handsome HT

Ed Roland - lead singer of Collective Soul!!
Food porn! Oysters!
Tred with the photobomb! Inconnu and TrustedHer!!
Drinks after dinner Saturday night...super fun time!!
[This message edited by SI Staff at 8:56 PM, October 20th (Monday)]
Jrazz posted 10/20/2014 19:58 PM
Gaaaaah the excessively (aggressively?) handsome and excessively beautimousness of you all!!!
Hello pretty friends. So good to see your faces.

[This message edited by Jrazz at 7:58 PM, October 20th (Monday)]
LosferWords posted 10/20/2014 20:07 PM
Love all of the pictures! What a great time! You all look great!!


nowiknow23 posted 10/20/2014 20:38 PM
Yay! Familiar faces and new ones, too. Hi lovely SIers!

WOES - Damn, girl! You've got skillz! First the cookies with the SI hearts, and now that amazing cake?! I bow down.

WalkinOnEggshelz posted 10/20/2014 20:56 PM
Thanks NIK!
Just a little hobby I enjoy doing on the side. It turns out though, the SI heart is copyrighted. I may have some lawyers knocking on my door (now that they know where I live) asking for a pretty hefty donation to SI.
Luckily I know the owners

Hopefully I can get the whole thing straightened out, lol.
Deeply Scared posted 10/20/2014 20:58 PM
But of course...just bring us one of your incredible carrot cakes and all is forgiven


sisoon posted 10/20/2014 21:34 PM
Oh, boy! I'd really like to see WOES and BR bake stuff together....
(signed) sisoon (eat dessert first)
lieshurt posted 10/21/2014 08:05 AM
I absolutely love the photobomb by Tred

sparkysable posted 10/21/2014 11:42 AM
It was great to meet everyone on Friday! I had an awesome time! I have some pics I will try to figure out how to post tonight.
Deeply Scared posted 10/21/2014 21:59 PM
sparkysable...
it was so nice to finally meet you...MH and I really enjoyed talking to you and getting to know you on a much more personal level

And your daughter is adorable!
sparkysable posted 10/22/2014 05:49 AM
I hope I did these pictures right! I always struggle with posting pictures the right way!
Since we all have Ebola in Dallas.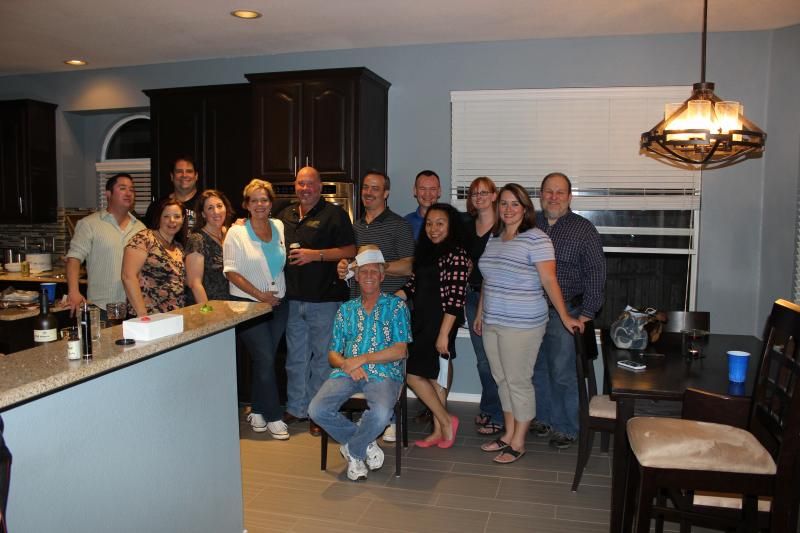 All of us taking a risk without our Ebola masks.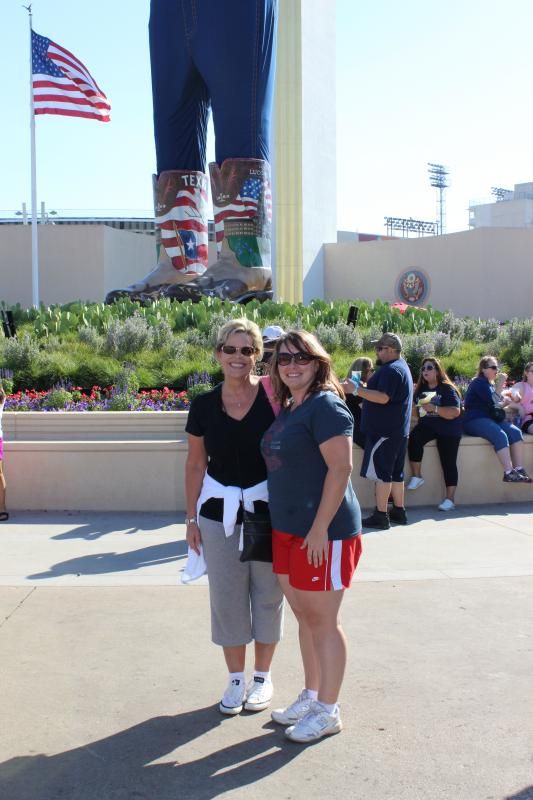 Me and DS.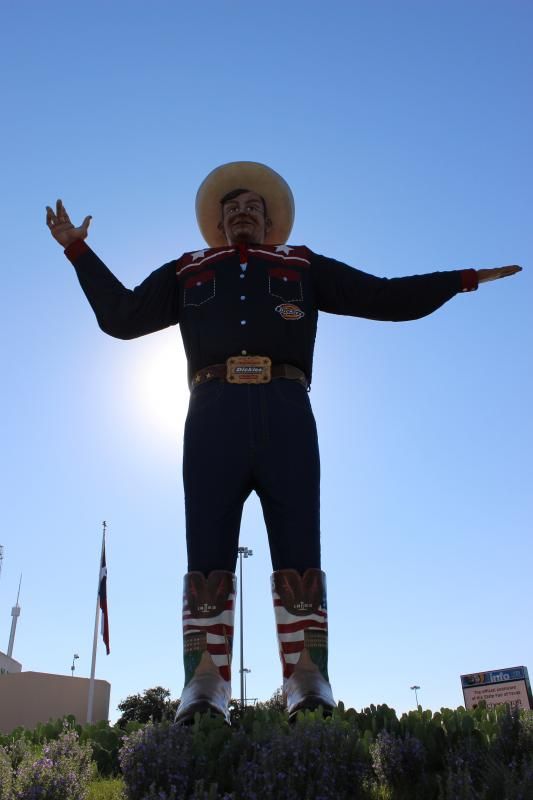 Big Tex.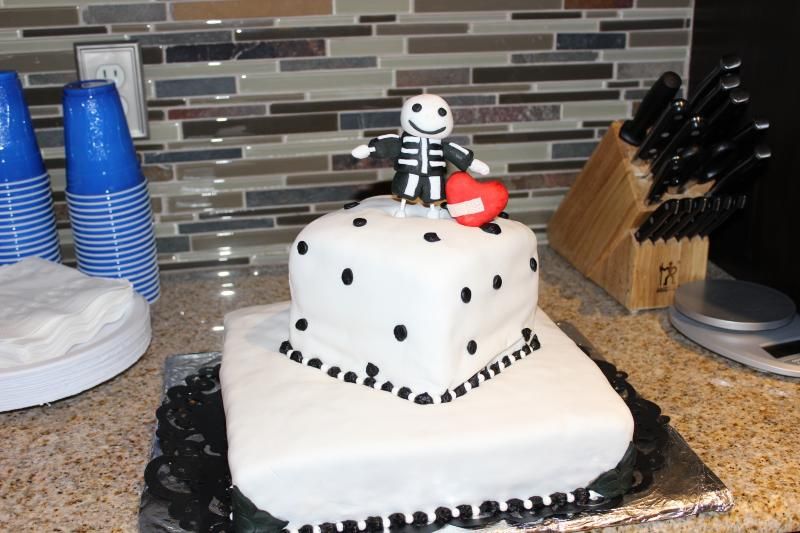 Amazing cake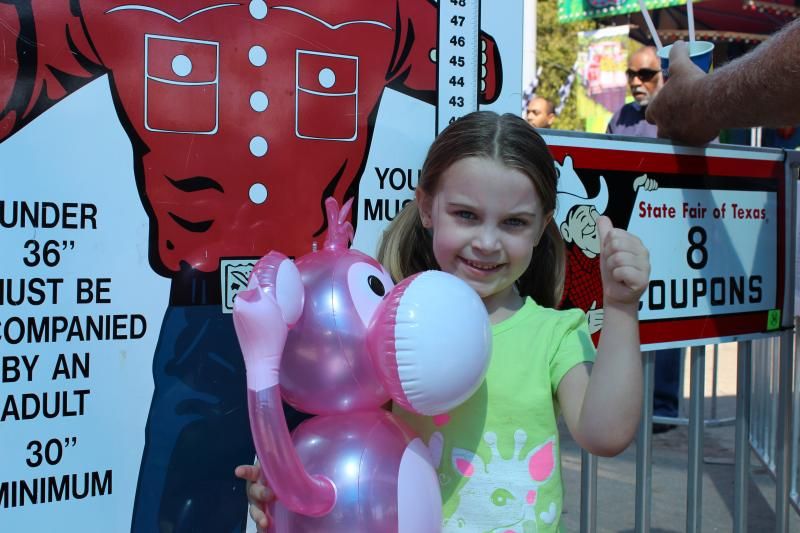 Yay Mom! I'm tall enough to ride a ride that costs 8 tickets aka $4.00 a ride!
[This message edited by sparkysable at 5:56 AM, October 22nd (Wednesday)]
sparkysable posted 10/22/2014 09:54 AM
I don't think my pictures worked. What am I doing wrong?
Aubrie posted 10/22/2014 09:57 AM
They look good to me.

sparkysable posted 10/22/2014 10:04 AM
Oh can you see them? I see a red X.
MadeOfScars posted 10/22/2014 10:30 AM
Pics look great sparkysable. No red X here

[This message edited by MadeOfScars at 10:31 AM, October 22nd (Wednesday)]
Pages: 1 · 2 · 3 · 4 · 5 · 6 · 7 · 8 · 9 · 10 · 11 · 12 · 13 · 14 · 15 · 16 · 17 · 18